Report: Felon steals TVs from Walmart to trade for pistol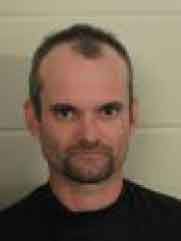 A Rome man was in jail without bond Monday night after being accused of stealing TVs and a home theater system from Walmart and trading some of the stolen items for a 9mm pistol while being a convicted felon.
According to Floyd County Jail reports:
George Edward Prince, 40, of 131 Dodd Blvd., Apt. 17, was arrested Monday around 1:15 p.m. On Aug. 30, he stole two 32-inch Roku TVs, valued at $135 each, from the Walmart at 825 U.S. 411. Then on Monday, around 12:30 p.m., he took a 43-inch TV and a home theater system from the same store and traded them for the pistol, which police found during his arrest.
Prince is charged with felony shoplifting and possession of a firearm by a convicted felon. He is also charged with misdemeanor shoplifting and theft by taking.