Report: Felon had guns, methamphetamine while blaring music on Dean Street before wreck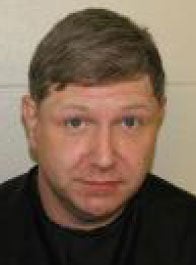 A Floyd County man remained in jail Monday without bond after being accused of having drugs and a firearm.
According to Floyd County Jail reports:
Dusty Lee Hancock, 39, of 204 Robin Hood Road, was arrested Monday at 12:48 p.m. at the intersection of Dean and East 19th streets after police were called to investigate a loud music complaint.
Officers found Hancock parked in his car in the middle of the turn lane on Dean Street with no intention to turn. He was playing music that could be heard from 500 feet away. He made an attempt to turn and landed in a ditch.
Hancock then threw a container outside the car that had methamphetamine inside, as well as several plastic bags and digital scales. He also had a gun that he tried to hide from officers and a knife.
He is charged with felony possession of methamphetamine, possession of methamphetamine with intent to sell, abandonment of dangerous drugs, possession with intent near a school, tampering with evidence, possession of a firearm by a convicted felon and possession of a firearm during commission of a felony.
He also is charged with misdemeanor counts of loud music, improper use of a center turn lane, driving while license revoked, driving under the influence of drugs and possession of drug-related objects.