Report: Drugs for sale found in man's body cavity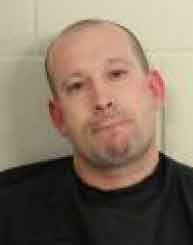 A Floyd County man arrested on a warrant was socked with additional charges after a search at the jail.
According to Floyd County Jail records:
Bobby Joe Tidwell, Jr., 33, of 105 Sunset Drive, was being held without bond Sunday night.
Tidwell was picked up on a warrant Saturday and, while he was being booked into the jail, deputies found methamphetamine in a rear body cavity "in a quantity greater than for personal use."
He is charged with the felonies tampering with evidence, crossing the guard line with drugs, possession of meth and possession of a Schedule III controlled substance with intent to distribute.