Report: Deputies find marijuana in man's sock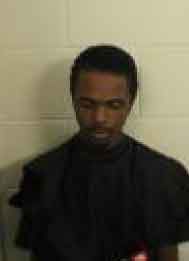 A Rome man faces a felony drug charge after deputies found marijuana in his sock at the jail, reports stated.
According to Floyd County Jail reports:
Keith Obryann Stocks, 27, of 202 E. 14th St., was stopped Tuesday night at the intersection of Pennington Avenue and Grover Street for re-moving the license plate off his vehicle. Stocks initially resisted arrest.
When he was finally taken into custody and taken to the Floyd County Jail, personnel there found a quantity of marijuana in his right sock.
Stocks is charged with felony possession of drugs across the guard line and misdemeanor possession of marijuana, two counts of obstruction of officers, driving on an expired tag and acquiring a license plate for the purpose of concealing the identity of a vehicle.
Stocks was being held in the Floyd County Jail on Wednesday morning with a $6,500 bond.