Report: Cedartown woman had crushed Percocet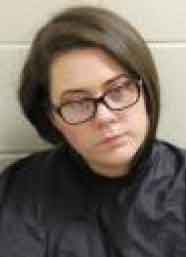 A Cedartown woman was in jail without bond Sunday night after police reportedly found a crushed Percocet in her car.
According to Floyd County Jail records:
MacKenzie Cheyenne Bevins, 19, of 843 East Point Road in Cedartown, was arrested Sunday and charged with felony possession of a Schedule II controlled substance, misdemeanor possession of less than an ounce of marijuana and an open container violation.
Bevins left her vehicle parked in the traffic lane of Booze Mountain Road at Superior Boulevard. A bag of suspected marijuana and an open contain-er of an alcoholic beverage were in plain view. Also in the vehicle was a plastic container with a crushed Percocet.
Note: This report has been updated to correct a discrepancy in law enforcement records on Bevins' address.