Report: Attack cut open man's mouth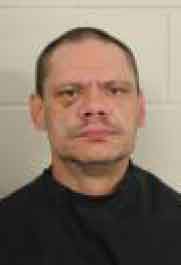 A Rome man was in jail without bond Monday night after being accused of stabbing a man in the mouth with a cutting tool, which went through his lip and cheek area and into his gums.
According to Floyd County Jail reports:
Gary Lamar Collins, 40, of 145 Rising Fawn Trail, was arrested Monday. On Oct. 26, just before 11 a.m., he went to the victim's home, also on Rising Fawn Trail, and started a fight.
He then attacked the man's face with a cutting tool. The inside of the man's mouth could be seen from the outside due to the extent of his wound.
Collins is charged with felony aggravated assault and possession of a firearm or a knife during the commission of or attempt to commit certain felonies. He is additionally charged with misdemeanor disorderly conduct and battery.