Prisoner accused of 2015 arson in Rome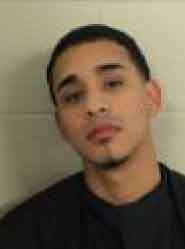 A Rome man who is serving time at the Coffee County Correctional Facil-ity was brought to Floyd County on felony warrants connected with a 2015 burglary.
According to Floyd County Jail records:
Miguel Angel Martinez, 21, of 310 Woodbine Ave., is accused of enter-ing a house on West 10th Street sometime between Oct. 6 and 13, 2015, stealing a Smith & Wesson .357 Magnum and setting fire to the house.
Martinez is charged with the felonies of burglary, theft by taking and arson in the first degree.