Power, traffic shut down after ambulance wrecks on 411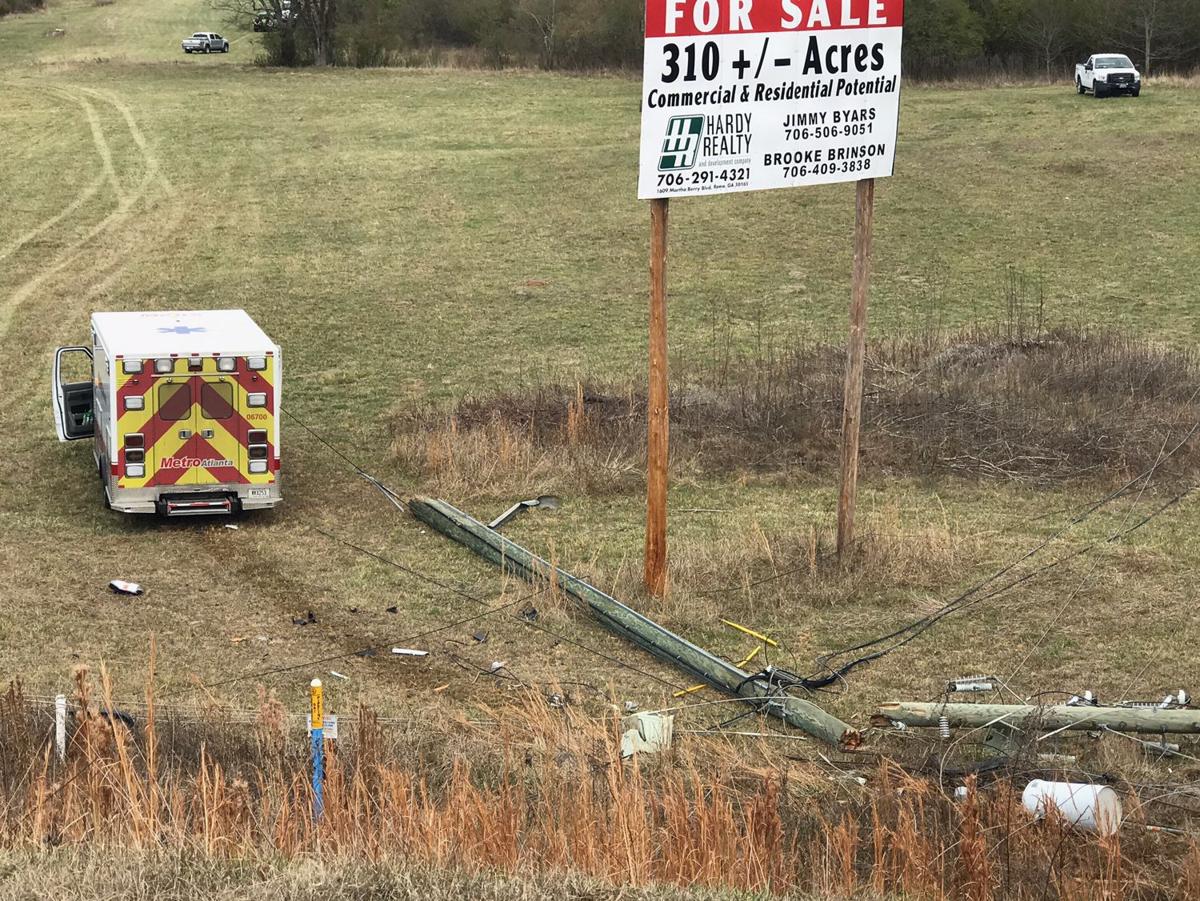 There were no serious injuries in a wreck Thursday morning on U.S. 411, however, power in the area was shut down and traffic was rerouted for several hours.
According to Rome police officers Danny Story and David McGuire, the one-vehicle wreck happened around 10:28 a.m. when a paramedic blacked out and the ambulance he was driving left the road and went down an embankment near Wal-Mart.
The ambulance hit a power pole and took down several power lines, which ended up falling across the highway. Close to 150 homes in the area were initially without power, according to a Georgia Power outage map. 
Larry Gillespie, 42, of Cartersville, was driving the Atlanta Metro ambulance, taking a patient from Cartersville to Floyd Medical Center. There also was another paramedic in the ambulance, but no one was seriously injured, McGuire said.
"The driver received some cuts and scrapes from glass, but other than that is not hurt," he said. "He told me that his doctor had recently changed his blood pressure medicine and we assume that is the cause of the blackout."
McGuire added that everyone in the ambulance was "extremely lucky."
"There was heavy damage to the front of the ambulance," he said. "When we got here, the driver was standing outside the ambulance, and he said he blacked out and woke up at the bottom of the hill, not knowing what happened."
Crews from Georgia Power were called out to remove the lines across U.S. 411 and restore power to the traffic signals at Mathis Road, Ga. Loop 1 and Callier Springs Road. Police rerouted traffic from Cartersville onto Ga. Loop 1.
After more than an hour, power was restored to the Callier Springs Road traffic light. The highway was opened again around 1 p.m. and the traffic lights were working.
Guy-wires also went down on Mathis Road, landing on a Ford truck. The driver of the truck was not injured, but had to wait for crews to remove the lines.
"Mathis Road was closed for about another four hours," McGuire said.
Gillespie was cited for failure to maintain lane, he added.