Police: Silver Creek man had meth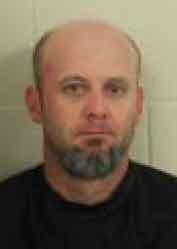 A Silver Creek man was in jail without bond Thursday, charged with possession of methamphetamine.
According to Floyd County Jail records:
Charles Raymond Astin, 39, was arrested late Wednesday at Dragon Fuel, 839 Park Ave. Police said he had meth and a used glass pipe at the Lindale convenience store.
Astin is charged with felony meth possession, misdemeanor possession of a drug-related object and a misdemeanor probation violation.