Police: Shoplifter had meth packaged for sale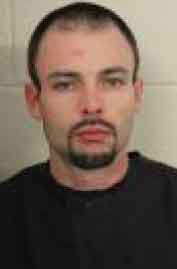 A Floyd County man is facing multiple felony drug charges following an arrest for shoplifting.
According to Floyd County Jail records:
Anthony Lee Sisson, 32, of 100 Robin Hood Road, was arrested Saturday at the Walmart on Cartersville Highway and was being held without bond Sunday night.
Sisson is charged with possession of a Schedule IV controlled substance, two counts of possession of a Schedule II controlled substance, possession of methamphetamine and possession of methamphetamine with intent to distribute — all felonies.
He's also facing misdemeanor counts of criminal trespassing and shop-lifting and was being held for Chattooga County on unspecified charges.