Police: Rome man kicked woman in face during fight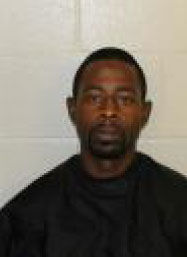 A Rome man accused of battery and terroristic threats was in jail Wednesday without bail on a probation violation.
According the Floyd County Jail records:
Jonathan Terrell Hampton, 29, of 33 Shade Tree Lane, is accused of grabbing a woman so hard he left marks on her upper arms and kicking her in the face during a fight that also left scrapes on her thigh.
Police said he also texted her the message "If you won't talk to me one of us won't be breathing tomorrow."
Hampton was arrested Tuesday night and charged with misdemeanor battery, first offense, under the Family Violence Act; misdemeanor making terroristic threats; and felony probation violation.