Police: Man tased twice after fighting with emergency medical responders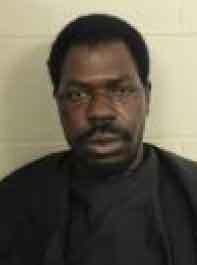 A Rome man who reportedly caused a commotion on North Broad Street was in jail Monday pending a $3,900 bond.
According to Floyd County Jail and Rome Police Department records:
David Deonte Milton, 35, of 15 Orchard St., was found lying drunk on the ground on North Broad at Harvey Street Sunday evening, but resisted attempts to help him.
He kicked and punched medical personnel, then fought with police who arrived and was tased twice after warnings. A broken, unidentifiable pill was found under him when he was finally handcuffed.
Milton is charged with the felonies interference with emergency medical professional, obstruction of an officer and possession of a Schedule II controlled substance. He's also facing misdemeanor charges of obstruction, drugs not kept in original container and public drunkenness.