Police: Lindale man pushed down blind person, dragged woman by her hair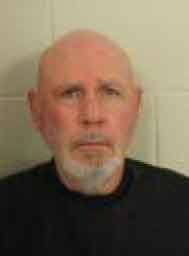 A 58-year-old Lindale man was released on bond after his arrest Tuesday on a felony charge of exploitation and intimidation of disabled adults, reports stated.
According to Floyd County Jail reports:
Thomas Einer Floen, of 867 Marion Dairy Rd., is also charged with misdemeanor simple battery under the Family Violence Act, battery under the Family Violence Act, criminal trespass and sexual battery.
Floen reportedly pushed down a blind person and grabbed a woman by her hair and drug her outside his home. He then pulled a woman's pants down and struck her on her buttocks.