Police investigate beating with concrete yard statue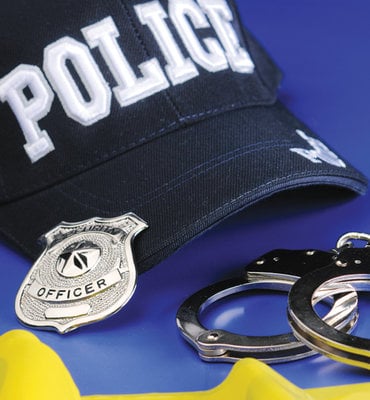 Rome police are investigating a reported fight in which at least one per-son was attacked with a concrete yard statue.
According to police reports:
Officers called to a fight at a house on General Avenue Sunday evening saw a man walking down the street with blood on his shirt. They asked if he needed medical attention but he said it wasn't his blood.
The man said his wife got into an argument with a man they were visiting when the householder objected to her cursing at her children. The couple decided to leave with their four kids but the householder followed them outside and the argument escalated.
The man with the bloody shirt said he saw the other man punch his wife in the face twice and moved to intervene. Then his wife hit her attacker twice in the head with some kind of object. The husband said the man grabbed his shirt with bloody hands as he was trying to keep himself upright.
When the householder recovered enough to stand, he reportedly grabbed a concrete statue from the yard and threw it at the man and his wife "three or four times," but missed each time. The couple then left.
Police also interviewed the householder, who said the woman hit him with the statue. He was treated on the scene by emergency responders.
Officers took pictures on the man's injuries and collected the bloody statue as evidence. They were looking for the woman Monday to get her side of the story.