Police: Driver stopped on Callier Springs had drugs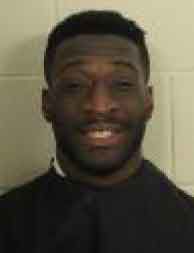 A Floyd County man was in jail without bond Sunday, facing felony charges after a traffic stop.
According to Floyd County Jail records:
Jauan Rashaun Porter, 22, of 16 Green Acre Road, was stopped by police Saturday while driving on Callier Springs Road at Dodd Boulevard.
Police found methamphetamine, marijuana and a gun in the car.
Porter is charged with the felonies possession of meth and possession of a firearm during the commission of a crime. He's also charged with possession of less than an ounce of marijuana, a misdemeanor.