North Metro man faces multiple felonies after being found with weapons at jail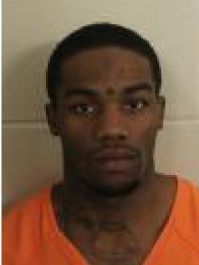 A Smyrna man who was locked up at the Floyd County Jail now faces three new felony charges after he was caught with several homemade knives at the jail.
According to Floyd County Jail reports:
Justin Savon Heard, 26, of 295 South Cobb Drive, was initially arrested locally on February 13. Wednesday morning, jail personnel found him with two shanks.
Heard was charged with three counts of felony obstruction, felony interference with government property and a felony for unauthorized possession of a weapon by an inmate.
He was granted $3,500 bond on the new charges but is being held in the Floyd County Jail without bond on behalf of authorities in Gilmer County.