Multiple arrests made at Calhoun Road roadblocks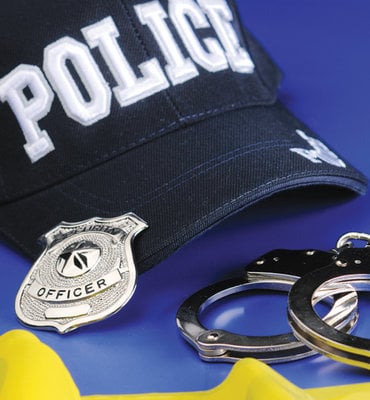 A Lindale man and a Rockmart man were behind bars at the Floyd County Jail late Thursday after their arrests at two police roadblocks set up on Calhoun Road.
According to Floyd County jail and police records:
Jeffary Lee Akins, 21, of 681 Park Ave., Apt. 2, of Lindale was stopped at a traffic checkpoint set up on Calhoun Road at West Hermitage Road.
He gave officers a false name and was asked to step out of his vehicle. Police found an ID in his pocket, but he jerked away and ran. Three officers caught up with him shortly afterward and, as he struggled with them, Akins tried to grab an officer's gun from its holster.
Akins also was wanted in connection with a March 12 assault at his Lindale home. The warrant states that his children were present when he hit their 18-year-old mother with a beer bottle.
Akins was charged with felony obstruction of an officer, giving a false name and birthday to a law enforcement officer, three counts of aggravated assault on an officer, battery under the Family Violence Act, aggravated assault, third-degree cruelty to children, failure to appear and two probation violations.
Jose Alfredo Martinez, 36, of 1196 Stringer Road, Rockmart, was arrested at a roadblock set up on Calhound Road at Wade Street and charged with giving a false name to a law enforcement officer, possessing false identification and driving without a license.
Martinez later told police his ID was made in Atlanta for $100. He is being held for U.S. Immigration and Customs Enforcment agents.
Floyd County police and Georgia State Patrol troopers set up the two checkpoints between 10:17 p.m. Wednesday and 1:06 a.m. Thursday to check for driver sobriety, licenses, insurance and possible outstanding warrants.