More training and procedure changes prevents 5 inmate suicides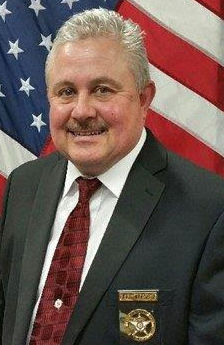 A proactive approach and additional training has had an actual tangible result — it's saved five lives.
A new training program at the Floyd County Sheriff's Office has prevented five suicide attempts in the jail within the past 110 days. The impetus for more training began after two suicides in the jail in 2016.
These two deaths concerned jail administrators, and they contacted an expert to review their policies and procedures.
"We have always placed the highest priority on ensuring that we operate under the highest standards," Floyd County Sheriff Tim Burkhalter said in a news release. "Our stance is, and always has been, that not even one preventable death in the Floyd County Jail is acceptable. We have taken an oath to ensure the proper treatment of inmates and we will uphold that oath."
Lindsay Hayes from the National Center on Institutions and Alternatives determined one of the major changes would be having a longer term of increased watchfulness of newly arrested inmates.
Generally a new inmate is brought into the jail, processed and placed in a cell block within an eight-hour period, Chief Deputy Tom Caldwell said.
They decided to extend that process, especially for inmates who were determined to be at risk — such as someone who is coming off a long drug binge, has mental health problems or even an inmate charged with a serious crime.
"Instead of making it an eight-hour process for intake, we made it a 72-hour process for intake," Caldwell said.
That period of time allows them to adjust to or even come to terms with being confined. Often, he said, it allows the drugs to get out of a person's system so they can deal with the reality of being arrested.
"We're going to be keeping a constant eye on those who need it," Caldwell said.
The sheriff's office also implemented six hours of mandatory training in addition to other relevant in-service trainings. That training has had a direct impact on preventing these attempted suicides, Caldwell said.
On Friday, the sheriff's office command staff recognized 15 jail staff for their role in preventing the five suicides.
Those recognized with Life Saving Awards were jail officers Brittany Barton, Generrow Bradley, Curtis Cordle, Cynthia Dotson, Christopher Dutton, Corey Peck, Brent McCrobie and Marla Smith. Deputies awarded were Vincent Banks, Brandy Davenport, Jeffrey Jackson, Christopher Johnson and Tisha Owens; Cpl. Tony Boston; and Sgt. Dawn Casey.
"We're about halfway through where we want to be," Caldwell said.
The program's culmination is a plan to construct and open a medical wing at the jail.
Funding for the medical wing comes from a 2013 special purpose, local option sales tax package, which contains $2.2 million to expand the jail's medical wing.
The facility is expected to have a detox unit for inmates as well as help cope with an increased number of inmates with mental health problems since the state closed Northwest Georgia Regional Hospital in 2011.
"We went from 15-20 to over a 100 that very next year with closing of Northwest Georgia Regional," Caldwell said.
They soon realized this wasn't a short term spike in the amount of inmates with mental health issues but was going to be a long-term issue.
"We decided to do something about it," Caldwell said. "We have a good plan in place, we feel good about it."