Man charged with meth possession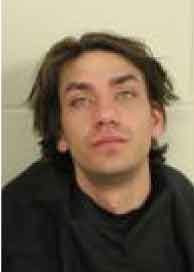 A Rome man was in jail pending a $3,500 bond Monday after being accused of having a hypodermic needle with methamphetamine inside.
According to Floyd County Jail reports:
Aaron Nathaniel Vick, 25, of 203 E. Third Ave., was arrested around 2:50 a.m. Monday. Police found the needle in his right front pocket while searching him at the intersection of Martha Berry Boulevard and Robin Street. He told police the liquid in the needle was meth.
He is charged with felony possession of meth and misdemeanor possession of drug-related objects.