Man charged with having altered VIN on motorcycle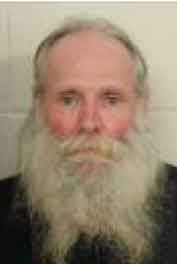 A Rome man caught riding a motorcycle with altered ID has been jailed on multiple charges.
According to Floyd County Jail reports:
Ronald Wayne Salmon, 60, 1 Aspen Avenue, was stopped Tuesday afternoon near the intersection of Albert Avenue and Lee Street.
Floyd County Police said the motorcycle had a plate affixed to it to conceal its actual ownership and had an altered vehicle identification number.
Salmon was charged with felony possession of a vehicle with an altered VIN, and misdemeanors for affixing a plate, driving on a suspended or revoke license, driving without insurance, theft by receiving stolen property, concealing the identity of a vehicle, driving an unregistered vehicle and being a habitual violator.
Salmon was being held in the Floyd County Jail Wednesday pending a $5,700 bond.