Legislation would provide cops with traning for dealing with dogs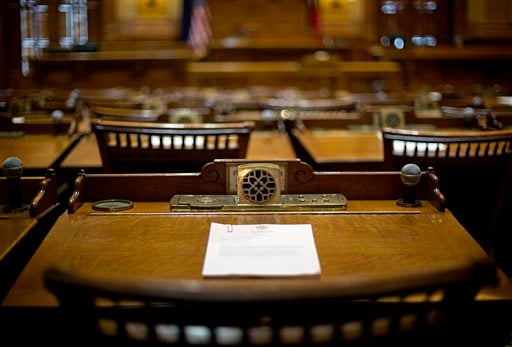 ATLANTA -- Too often a pet snarling to protect its home or owner is killed by law-enforcement officers due to misunderstanding or lack of training, according to a lawmaker who introduced legislation Thursday to require training.
Rep. Tommy Benton, R-Jefferson, introduced House Bill 803 along with Democrats Margaret Kaiser of Atlanta and Karla Drenner of Avondale Estates.
"We're having a good many animals put down, shot by police officers," Benton said. "A constituent of mine told me referred to me a good friend of hers told me about a problem they have here in the city of Atlanta."
In most cases, dogs are merely acting on instinct, he said.
The training in how to "negotiate encounters with animals and the ways in which a peace officer can control and neutralize an animal" would be part of new officer's basic instruction. Veterans would have to get it when they return for their existing refresher course requirements.
"I think it's good practice because these animals are pets," Benton said. "For the most part they're not vicious. They don't know people, and so in some cases the first reaction is to shoot them."
Benton hasn't heard any opposition but expects debate. Dog-related bills often generate a large, grassroots response from average citizens.
The bill would also require every law-enforcement agency to adopt written policies for dealing with aggressive dogs, cats, birds, reptiles or any other domesticated animal. Failure could result in state or federal funds being withheld from an agency, according to the bill.
Walter Jones is the Atlanta bureau chief for Morris News and has been covering Georgia politics since 1998. Follow him on Twitter @MorrisNews and Facebook or contact him at walter.jones@morris.com and (404) 589-8424.