Rome man charged with obstruction after wreck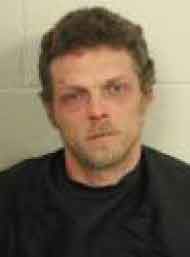 Felony obstruction charges were filed against a Rome man after he fought back against officers investigating a wreck on Doncaster Drive.
According to Floyd County Jail reports:
Justin Dewayne Davis, 32, of 34 Doncaster Drive, drove off a road around 7 p.m. Tuesday hitting two mail boxes, a tree, a minivan, truck and boat trailer.
He told police he had been drinking and attempted to grab and hit of-ficers on the scene. Police also recovered a bag of marijuana and a grinder loaded with marijuana.
Davis was charged with three counts of felony obstruction as well as misdemeanor DUI, possession of marijuana, possession of drug related objects and failing to maintain a lane of traffic.
Davis was being held in the Floyd County Jail without bond on the felony obstruction charges.