Floyd man charged with obscene internet contact with a child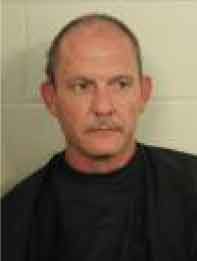 A 47-year-old Floyd County man was arrested Tuesday and accused of having "explicit" contact with a person who he believed to be a minor, reports stated.
According to Floyd County Jail reports:
Warrants state Kelly Brian Cordell, of 1204 East Hermitage Rd. contacted the person who he believed to be a minor between Jan. 29 and Feb. 6 online and the contact involved "matter containing explicit verbal descriptions or narrative accounts of sexually explicit nudity, sexual contact and sexual excitement."
He remained in jail Wednesday morning.