Deputies file more charges against Shannon man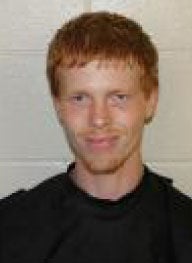 A 19-year-old Shannon man was in jail Wednesday with additional charges filed against him after he reportedly tried to run from deputies serving a probation violation warrant.
According to Floyd County Jail records:
Joshua Corbin Adams of 650 Avenue F in Shannon is charged with felony possession of methamphetamine and two counts of obstruction of law enforcement officers — both misdemeanors — in addition to three felony probation violations.
Adams was arrested Tuesday evening at 2 Brighton Trail after he ran from the deputies and, when caught, was found with a small plastic bag containing suspected meth. He has no bond on the probation charges.