Cocaine and firearm land Rome man in jail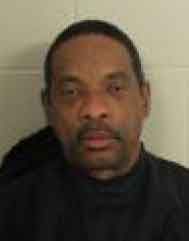 A Georgia State Patrol trooper found a firearm and cocaine in a Rome man's car after stopping the man early Tuesday in South Rome, reports stated.
According to Floyd County Jail reports:
Randolph David Reynolds, 55, 8 College View Drive, was stopped by a Georgia State trooper near the intersection of Branham Avenue and Porter Street around 1:30 a.m. Tuesday for a traffic offense. Reynolds failed a field sobriety test and the trooper found cocaine and a firearm in his car.
In addition to the DUI charge, Reynolds is charged with felony possession of cocaine, possession of a firearm by a convicted felon and misdemeanor driving a vehicle on suspended or revoked registration and a stop sign violation.
Reynolds was being held in the Floyd County Jail on Tuesday morning without bond.