Child drowns in pool off Mathis Road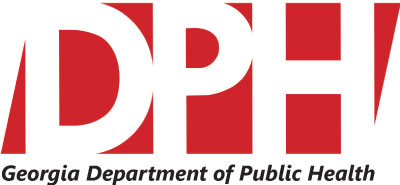 A 4-year old child died Wednesday night while playing in a pool in the backyard of his home east of Rome. Deputy Coroner Brenton Whatley identified the victim as Levi Waln, of a Mathis Road address.
Whatley said the child was found in the family's in-ground pool a little after 7:30 p.m. and 911 was immediately called for help. EMS personnel arrived and began efforts to resuscitate the child.
Police shut down intersections between Mathis Road and Floyd Medical Center to get the youngster to the hospital as quickly as possible, however, Whatley said, "I don't think he was ever responsive."
The child was pronounced dead at the hospital shortly after 9 p.m.
In a June 8 incident at Rocky Mountain Recreation Area, Tonya Lamb rushed into the swimming area at the lake off Big Texas Valley Road and pulled an unsupervised 3-year-old from the water before he drowned. She said she rolled her fists against his bloated stomach and was able to get him to throw up, spewing out water and sand, and he screamed at the top of his lungs.
"He just came back," Lamb said, adding that when she heard his scream a rush of relief swept over her. "It just hit me so hard that I was holding a lifeless baby."  
Lamb went to Floyd Medical Center, where the child was taken, and the mother told her, "You're our angel," she said. Lamb, whose daughter died at 16 in a car wreck, said she did not want the last image of this boy in her mind to be that moment she pulled his head and body out from the water.
Drowning is the second leading cause of accidental death for children 1 to 4 years of age, according to the Georgia Department of Public Health.
It seems like every summer that children drown in lakes, rivers or pools, said Lamb, who used to work in an emergency room. Outside of making sure kids wear life jackets or floaties and that parents know CPR, she stressed that eyes must always be kept on children when they are in the water if adults are not swimming with them.
"Within seconds a child can drown," Lamb said.
The state's water-safety initiative, SPLASH, was put together in an effort to reduce drowning deaths and encourages people to follow these tips when enjoying beaches, pools, lakes, rivers and other bodies of water:
♦ Supervision — Designate an adult to watch children at all times. Do not assume someone else is watching.
♦ Prevention — Wear personal flotation devices (PFD or life jacket), install fencing around pools and use drain covers in hot tubs and pools.
♦ Life jackets save lives — Wear them and be sure your children do when out on the open water.
♦ Arm's Length — Adults should be arm's length to children in water, and safety tools such as hooks should be nearby at all times.
♦ Swim Lessons — Knowing how to swim greatly reduces the chance of drowning. Classes are often available through the Red Cross or YMCA.
♦ Have a water safety plan — know what to do during a water emergency.