Cave Spring man accused of 'causing a scene' at Floyd Medical Center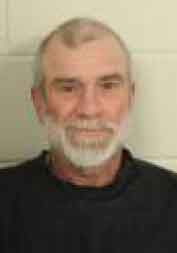 A Cave Spring man was in jail Thursday, accused of obstructing medical personnel and police in a confrontation at Floyd Medical Center.
According to Floyd County Jail records:
Gordon Scott Powell, 57, of 598 Morgan Dairy Road in Cave Spring, was arrested Wednesday night at the hospital on Turner McCall Boulevard. He's accused of shouting and cursing at medical personnel who were trying to work, hitting a police officer and causing a scene in front of other patients at the facility.
Powell is charged with felony obstruction of a law enforcement officer, two counts of misdemeanor interference with medical personnel, simple battery on an officer and disorderly conduct. His bail was set at $5,700.