Attempt to cash stolen check leads to multiple charges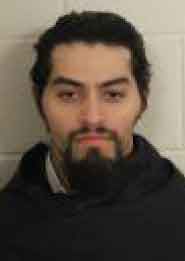 A Rome man is being held in the Floyd County Jail without bond after attempting to cash a check that had been stolen from a Silver Creek woman.
According to Floyd County Jail reports:
Jorge Luis Morales, 33, of 8 Rooney Road, tried to cash the stolen check at United Community Bank on Second Avenue Wednesday.
When police took Morales into custody Wednesday morning they recovered a glass smoking pipe with methamphetamine residue.
Morales was charged with felony possession of methamphetamine and misdemeanors for forgery in the fourth degree and possession of drug related objects.