Police: Woman found with stolen ambulance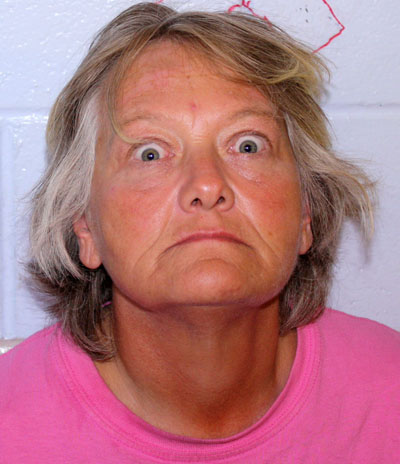 The early Saturday theft of an ambulance from a South Rome senior residence led to a woman's arrest less than an hour later at a New Calhoun Highway eatery, Rome police said.
Penny Lynn Malone, 47, of 203 Cave Spring St. S.W., faces charges of interference with government property and theft by receiving
stolen property in connection with the ambulance's disappearance, Floyd County Jail records state.
Malone remained in jail Saturday on $7,900 bond, reports state.
According to Rome police records:
The Floyd Medical Center ambulance theft happened about 12:20 a.m. after an ambulance responded to a sick call at Etowah Terrace Senior Residences, 1 Etowah Terrace.
EMTs spoke with the supposedly sick man, who appeared well and had no medical need. They then planned to leave, but discovered their ambulance was gone when they returned to where they'd parked it.
The EMTs had left the ambulance's doors unlocked and its engine running, as per hospital policy for quick response. No passenger was in the vehicle at the time of its theft, said Dan Bevels, media relations coordinator with FMC.
One EMT told police that he'd noticed a woman, later identified as the suspect, smoking outside as he entered the senior residence.
"He believed that the call was a setup to take the EMS truck …" police reports state.
FMC is able to track its ambulances, and it helped dispatchers find the missing vehicle, Bevels said.
Officers found Malone and the ambulance about 12:50 a.m. at Opi's Roadhouse, 7080 New Calhoun Highway.
"We knew exactly where it was at all times," Bevels said. "We didn't lose communication with the truck."
Police said the ambulance's sealed bags and containers were intact. Bevels said the ambulance is back in service.