Victoria Lea Flanigen Winters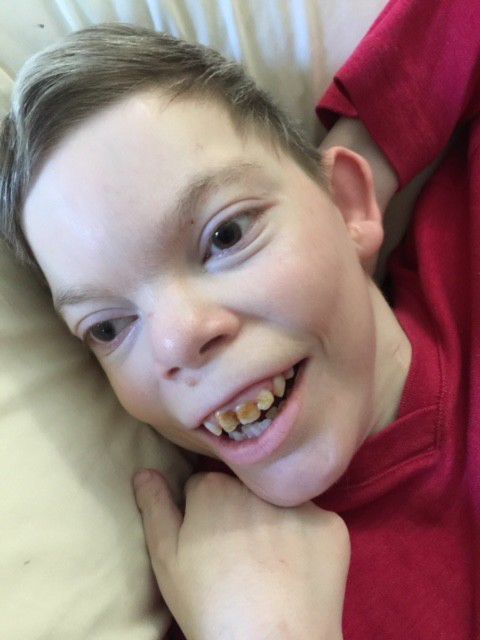 Victoria "Vickie" Lea Flanigen Winters, age 34, passed away quietly Wednesday evening, Nov. 29, 2017, and went to the waiting arms of her grandmothers (Jackie Flanigen and Florence Rodgers) already in heaven. She moved from one plain on earth to the final plain in heaven.
Vickie was born on October 28, 1983, in Montgomery County, Maryland. During her stay on earth, she gave much joy and happiness to her parents, Monroe and Elayne Winters. Although she will be sorely missed, her legacy will always be one of triumph over adversity, giving hope where none existed, and giving happiness to all who were lucky enough to allow her into their hearts. 
Vickie traveled with her military parents and was blessed to have the best care from many doctors. Her final days were spent in Redmond Hospital (ICU East) where a dedicated staff of doctors and nurses worked diligently to heal, then in her final hours made sure she was comfortable as she quickly slipped her earthly bonds.  Our gratitude goes out to these selfless guardians of the medical profession.
In addition to her parents, Vickie leaves behind many dear family members, too many to mention, but specifically her brothers and sisters, Lynn Harbin, Jauleia Winters, Teresa Bennett (Chuck), Allen Winters and her grandfather, Rev. John M. Flanigen, Jr.
A memorial service will be held on Wednesday, Dec. 6, 2017, at 2 p.m. in the St. Peter's Episcopal Church with Rev. John Foster Herring officiating. Vickie's final rest will be in the church's memorial garden.
The family will receive friends one hour prior to the service. 
Henderson & Sons Funeral Home, North Chapel makes this announcement for the family. ngs Cemetery with American Legion Post #5 Honor Guard extending military honors.
The family will receive friends on Sunday at Henderson & Sons Funeral Home, North Chapel, from 1 p.m. until the funeral hour. 
Pallbearers are asked to meet at the funeral home on Sunday by 2:30 p.m. and include: Steve Vaughan, Stephen Vaughan, Will Hice, Matthew Detweiler, Shadion Buckley, Dalton Hyde, and L.A. Dunaway.  Honorary pallbearers include Bruce Van Meter, Nathaniel Winters, Dr. William Brooks, Norman Green, Albert Hughes, Steve Bass, Marvin Howlett and Charlie Miller.
In lieu of flowers, the family respectfully requests memorial contributions be made to Pleasant Valley North Baptist Church Building Fund, 735 Old Summerville Rd. NW, Rome, Ga., 30165 or Heyman HospiceCare at Floyd, c/o Floyd Healthcare Foundation, 400 Turner McCall Blvd., Suite 102, Rome, Ga., 30165.
Henderson & Sons Funeral Home, North Chapel, has charge of the arrangements.