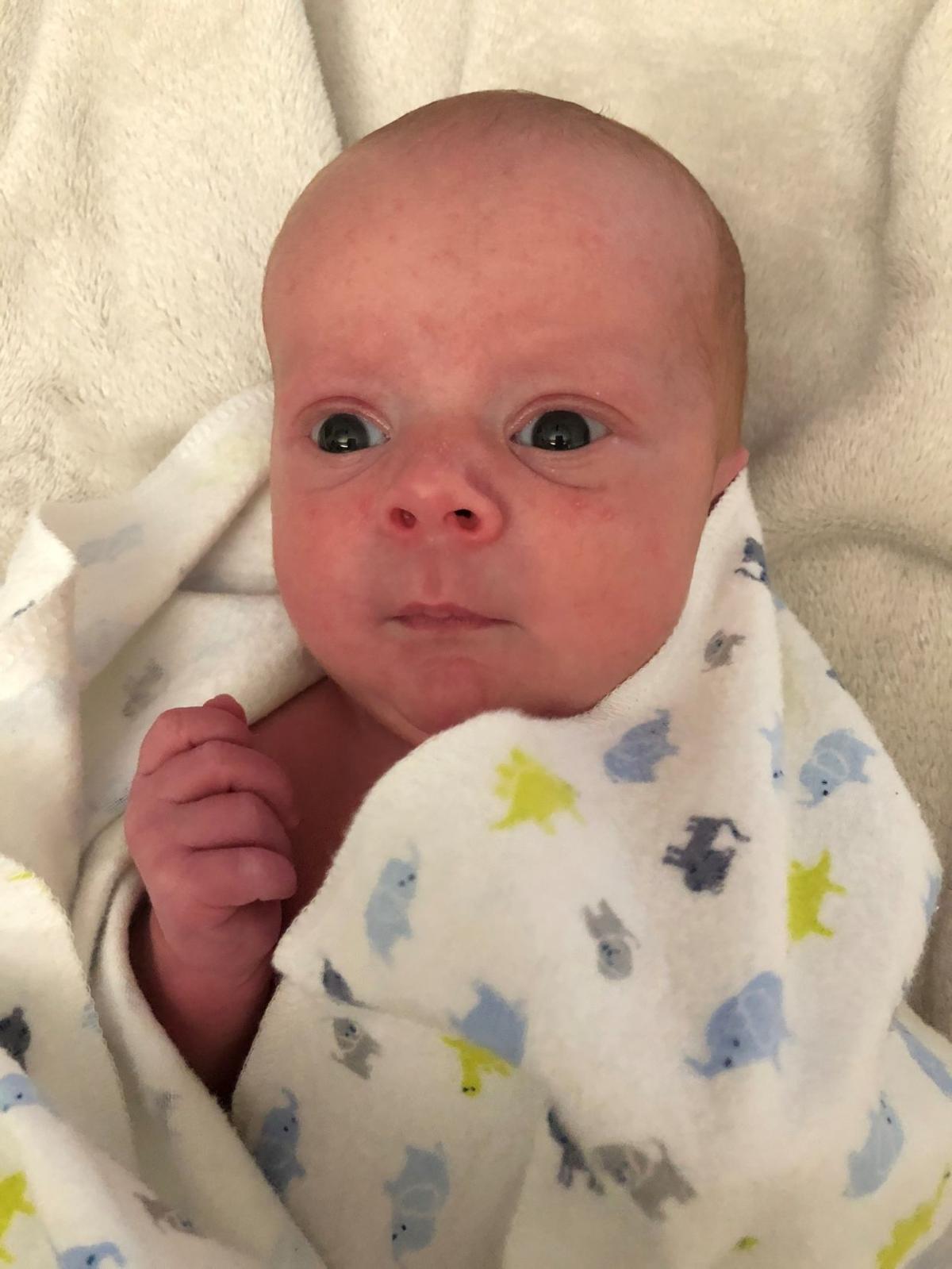 Master Charles Anthony "Charlie" Thrasher, infant son of Brian Douglas Thrasher and Jamie Katherine Hitchcock Thrasher, passed away on Sunday, March 4, 2018, at Scottish Rite Children's Hospital following a sudden illness.
Charlie was born in Rome on January 17, 2018, leaving his family which includes his parents, Brian and Jamie Thrasher; three brothers, Alex, Hunter, and Aidan Thrasher; his paternal grandparents, Annette & Doug Thrasher; maternal grandparents, Debbie & Harlan Emery, Jimmy & Joan Hitchcock; great-grandparents, Bobbie Hitchcock, Peggy Pendergrass, all of Rome, Junior & Mildred Hughes, Gaylesville, Ala., James Emery, Cartersville, Ga.; aunts & uncles, Dani Emery, Chrissy & Randy Helton, Terri & Tracy Merrell, Mandy & Jason Phillips, Sherry & Bill Hibbs, and Robert & Suzanne Compton; several cousins and other relatives also survive.
Funeral services will be held on Saturday, March 10, 2018, at 12 noon at Shorter Avenue Baptist Church. The Rev. Billy Carver, the Rev. Skip Myers, and the Rev. Glenn Clonts will officiate. Interment will follow in Oaknoll Memorial Gardens.
The family will receive friends at Henderson & Sons Funeral Home, North Chapel, on Friday from 6 until 8 p.m. At other hours, they may be contacted at the residence.
In lieu of flowers, the family requests that memorial contributions be made to Scottish Rite Children's Hospital of Atlanta, 1001 Johnson Ferry Road, NE, Atlanta, GA 30342-1605
Henderson & Sons Funeral Home, North Chapel, has charge of the funeral arrangements.