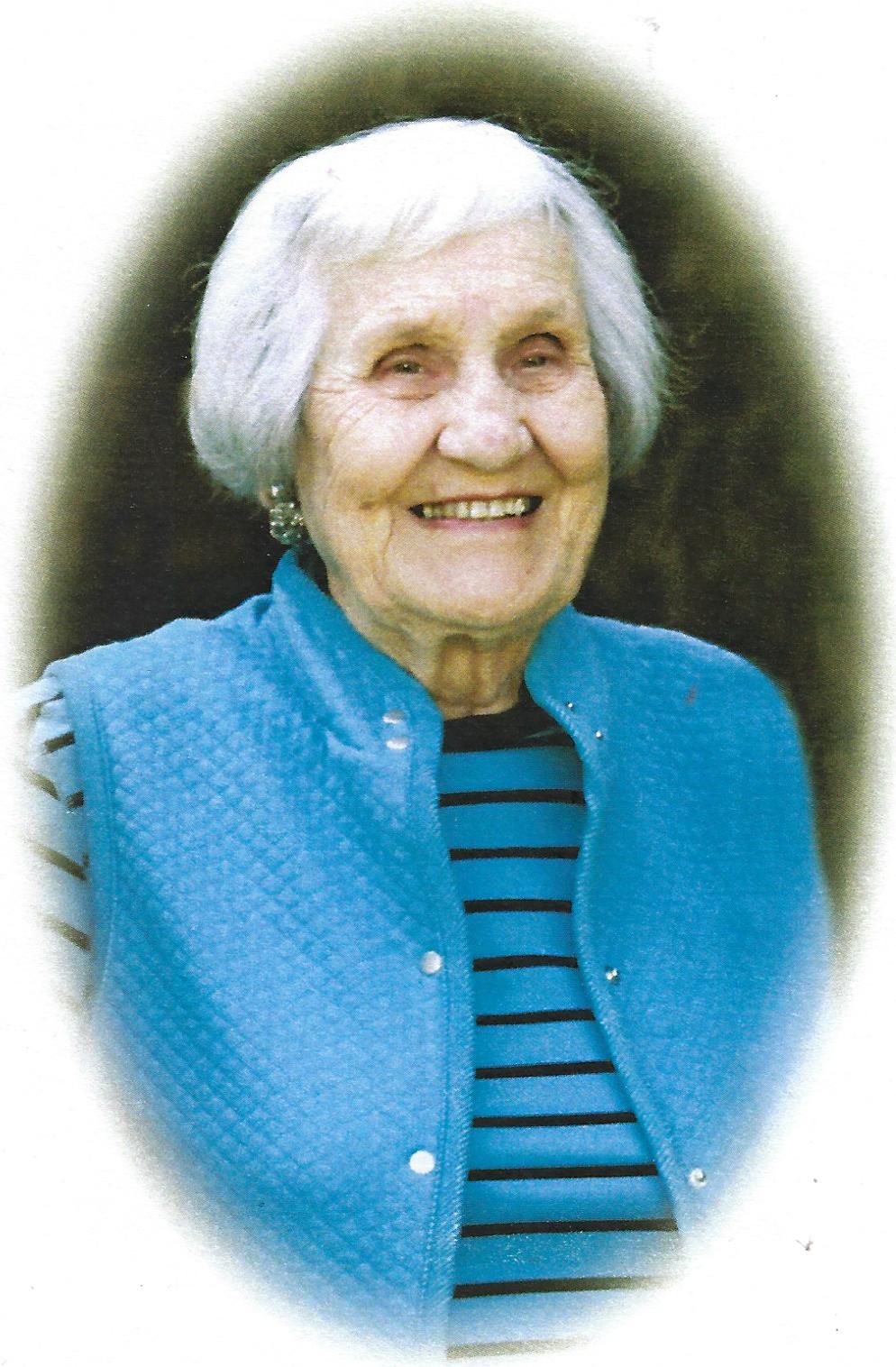 Avanelle Baxter Daves, died Saturday, October 28, 2017.
She was born on July 5, 1918 to John and Molly Baxter. She was preceded in death by her parents, her sister, Bobbie Jean Baxter; her brothers, Grady and E.J. Baxter; her husband, Fred Daves Jr; and son-in-law, Tommy Brown Jr.
Avanelle is survived by children, Joan Daves Brown, of Calhoun; George Daves, and his wife, Sue, of Maryland; and Mary Ellen Daves McCall, of Dallas, Ga.; five grandchildren, Jeff Brown, and his wife, Polly, of Calhoun; Rick Brown, and his wife, Laurie, of Calhoun; Dana Gay, and her husband, Tommy, of Gainesville, Ga.; Jamie Daves, and Jonathan Daves, both of Los Angeles, California; and five great-grandchildren, Emily Brown Didrick, and her husband, Jarrett, of Atlanta; Mallory Brown, of Atlanta; Molly Gay, of Nashville, Tenn.; Katie Gay, of Athens, Ga.; and Thomas Gay, of Gainesville, Ga.; Tegan McEntire, of Athens, Ga.; Sydney McEntire, of Calhoun; a brother, Billy Baxter, and his wife, Kay, of Calhoun; nieces, Becky Baxter Paris, and her husband, Robert, of Calhoun; Beth Baxter Defoor, of Calhoun; Jane Baxter Bowyer, and her husband, Ralph, of Savannah, Ga.
She will be remembered as a caring person and for her love of family and friends.
Funeral services were conducted at the Chapel of Thomas Funeral Home Monday, October 30, 2017 at 3:00 p.m.
The family received friends on Monday, October 30, 2017, from 2:00 p.m. until the funeral hour. Active pallbearers are Andrew Tierce, Joel Ostuw, Jeff Brown, Rick Brown, Tommy Gay, Thomas Gay, Jamie Daves, Jonathan Daves, and Jarrett Didrick. Honorary pallbearers are Jim Lay, Jerry Brumlow, Eddie Fair, Shannon Bennett, Billy Baxter, Will Ostuw, Robert Paris, Bob Linn, and members of the Mattie Lou Strain Sunday School Class of the First Baptist Church.
In lieu of flowers the family request that memorial contributions be made to the Winner's Club, 958 Sugar Valley Road, Calhoun, Ga. 30701 or Salvation Army, 1109 North Thornton Avenue, Dalton, Ga. 30720.
Visit www.thomasfuneralhomecalhoun.com to leave condolences for the family.
Thomas Funeral Home is in charge of the arrangements for Avanelle Baxter Daves of Calhoun.