6-year-old gets pinned between vehicles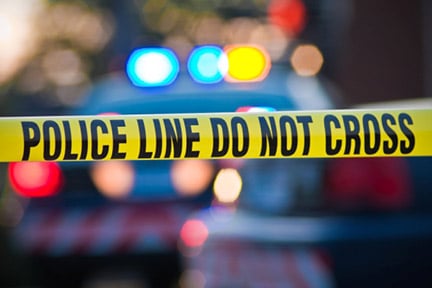 A 6-year-old child was taken to Floyd Medical Center Friday night after being pinned between two vehicles on Cleveland Avenue, and Rome police were searching for the driver of one of the vehicles after he left the scene, according to Capt. Chris DeHart.
The child was conscious and alert before being taken from the scene by an FMC ambulance around 9:46 p.m., and appeared to be OK with just a few bumps and bruises.
The call came into Floyd County 911 around 9:30 p.m. A taxi had pulled up to 504 Cleveland Ave. to pick up a family. The child had gone around to the sliding door facing the driveway of 505 Cleveland Ave., which is across the street from the family's home.
A two-door, dark-colored vehicle being driven by a Hispanic male backed out of 505 Cleveland Ave. and sandwiched the child between the vehicles as the child was attempting to get in the taxi. The Hispanic male then drove off.
He is an acquaintance of the family at 505 Cleveland Ave. and had supposedly been drinking. He was told not to drive but apparently got mad and left, leading to the incident.
Police were trying to gather further information on the man late Friday night and track down where he may have fled to. There were a few possible matches to the man's description in the department's database that were going to be looked into.