Whitewashing of 334 Broad storefront put on hold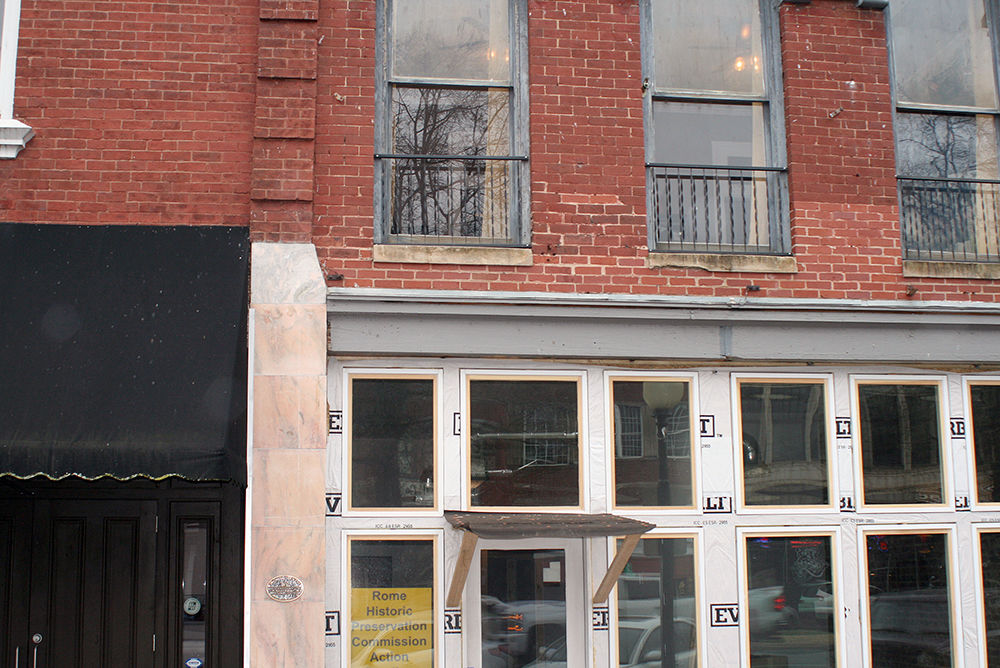 Burkhalter has sought since November to win approval to whitewash the brick on the front of his 334 Broad building. Burkhalter said the brick facade was done in different time periods and he wanted to whitewash the entire front so that it would have a uniform look. "Whitewashing is very much in line with what you would have seen in that period," Burkhalter said.
The HPC rejected a motion to approve the whitewashing on a 3-2 vote with Chairperson Audrey Burton, Luke Chaffin and Beth Dunay voting no. Roger Wade and Harry Wise cast the "yes" votes.
Ultimately, the HPC decided to declare the whitewashing segment of his application incomplete, which would allow him to proceed with previously approved renovations, to see if the need for whitewashing would be as critical once the other work is finished.
The panel approved a new sign for Spool of Dream, a women's clothing boutique at 103 W. First St. even though the new sign would cover a large section of the old sign for the old Gibson DeJournette Grocery, which occupied that building more than 40 years ago.
Audrey Burton, an associate with CEVIAN Design Lab, was elected chairperson of the HPC for the coming year, succeeding Harry Wise. Beth Dunay, of E Dunay Design, was elected to serve as vice chair.