Weiss Lake Regatta to sail this weekend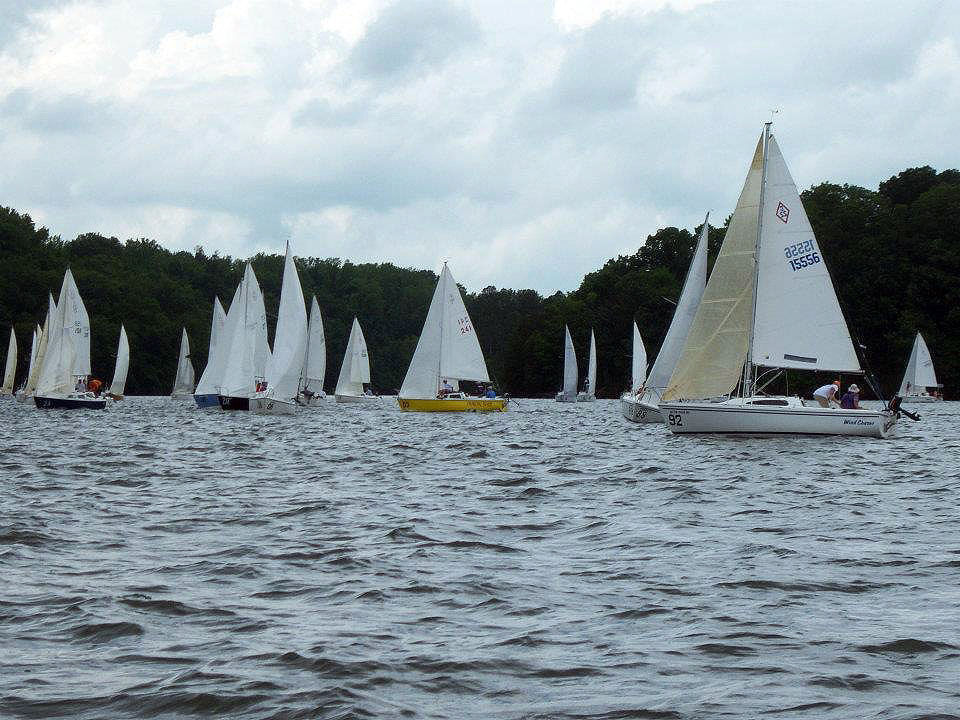 Sailboat skippers from across Georgia, Alabama and Tennessee are looking for a nice breeze this weekend for the 33rd annual Weiss Lake Regatta.
The event is hosted each year by the Rome Sailing Club, which has a facility off the main channel of the Coosa River near Leesburg, Alabama,
Norbert Falk, one of the volunteer captains of the Roman Holiday tour boat in Rome and a volunteer for the regatta since the event started, said he anticipates about 20 boats to participate in the two-day event on Saturday and Sunday.
The boats are split into two categories, Catalina 22's and Cruisers for five or six races, depending on the number of entries and the status of the wind.
"We typically like to get in about four on Saturday and two on Sunday," said John Garner, a first mate aboard the Roman Holiday.
Garner said the course is frequently triangular but could be an out and back course similar to Olympic yachting.
"That all depends on the wind," Garner said.
"We'd like to have at least three to five knots per hours," Falk said. "About 45 minutes to an hour is the ideal time for each race."
Falk said the event has been growing slowly over the years but did suffer a down year in 2016.
The Weiss Regatta is part of the Great Racing In The South series.
"People get cumulative points and they want to stay and run every race they can because the points can add up on one good weekend," Garner said.
Falk did say the sport of sailboat racing has not attracted a lot of younger skippers over the years.
"Sometimes they are a little intimidated to race against the people who know exactly what's going on," Falk said. "A lot of younger ones just come as crew."
The Rome Sailing Club has been working to try to bring more young people into the sport.
"If you had been there last weekend you'd have seen us doing a Boy Scout merit badge. We had a lot of 15-, 16- and 17-year-olds out there," Garner said.
The Rome Sailing Club is at 235 Cherokee County Road 564 in Leesburg. There is no admission for people to watch the racing which starts around 10 a.m. Saturday and 9:30 a.m. Sunday.