1 week remains to register to vote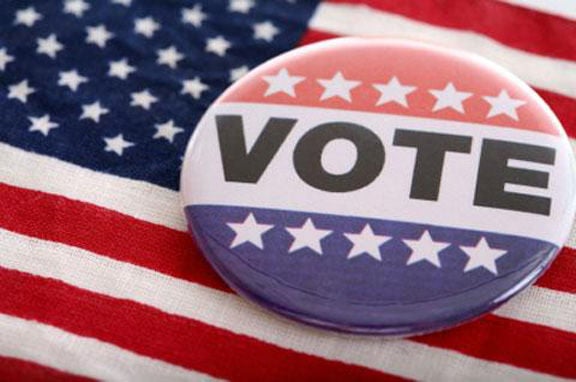 Floyd County residents have through April 24 — a week from today — to add their names to the roster of those eligible to vote in the May 22 primary and nonpartisan elections.
The Superior Court judge race between local attorneys Emily Matson and Kay Ann Wetherington will be decided, along with the party nominees for a host of statewide positions including governor.
Locally, there were 49,995 active registered voters as of April 1, according to the latest monthly report from the Georgia secretary of state's office.
Roughly a third are under the age of 40, a third are age 40 to 59, and a third are aged 60 and older.
Whites make up 76.7 percent of the electorate. Overall, women account for about 54 percent of the total; men, 46 percent.
Floyd County Elections Supervisor Willie Green said a national push to register appears to be making some inroads locally. The number is up by more than 1,300 from the 48,691 eligible to vote in the November 2017 general election.
"Whether that will translate into turnout, I don't know," he said.
The League of Women Voters of Rome-Floyd County had representatives registering voters Saturday at the South Rome Festival.
The nonpartisan nonprofit, less than a year old, also has held several drives at Georgia Highlands College. Its next membership meeting is set for Thursday, from 6 to 7 p.m. at St. Peter's Episcopal Church, 101 E. Fourth Ave.
Green said Georgia voters don't register by political party to vote, and they're free to choose either the Democratic or Republican ballot in the primary.
To be eligible, you must be a U.S. citizen, a legal resident of Georgia and the county where you live, and at least 18 years old by election day. Residents serving out a felony sentence or judged incompetent by a court are prohibited from voting.
Voters can check their status, and register if necessary, online at the Georgia My Voter Page administered by the secretary of state.
Applications also are available at state agencies, including public colleges, libraries and offices run by the Georgia departments of revenue, labor and human resources. They can be mailed to the County Elections Office, 12 E. Fourth Ave., Rome, Ga. 30161.
Residents also can register in person at the elections office or the Georgia Department of Driver Services, 3390 Martha Berry Highway.