UPDATE: Authorities close portion of Lombardy Way for unsafe road conditions; wind chill could dip to minus 10 degrees overnight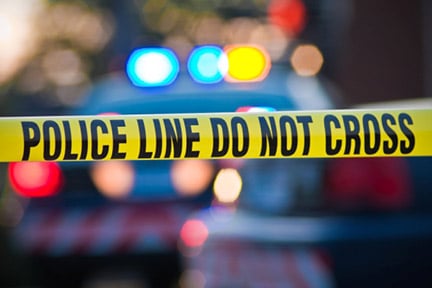 Update: Lombardy Way, between Ga. 101 and Hollywood Baptist Church, has been closed off due to ice covering the road. 
Any snow and ice melt from the day is expected to refreeze during the overnight period, with National Weather Service issuing a wind chill advisory until noon Sunday. Wind chill readings ranging from 10 degrees below zero to 5 degrees. 
The NWS wind chill advisory states, "A wind chill advisory means that very cold air and strong winds will combine to generate low wind chills. This will result in frost bite and lead to hypothermia if precautions are not taken. If you must venture outdoors, make sure you wear a hat and gloves." 
 Floyd County Public Works Director Michael Skeen said Wax and Wayside roads are proving to be problematic areas for drivers, as county work crews hit the roads trying to melt the ice. 
The area where a six-vehicle wreck occurred on Ga. 140 at the entrance to the Lowe's Distribution Center was a "solid sheet of ice," he said. 
Shaded areas, as well as area with any form of a grade, were creating issues for drivers, Skeen said. Icy patches will be a problem throughout Saturday night, he added. 
Floyd County police officer Gary Conway says a six-car wreck on Ga. 140 is "one big mess," and emergency 911 is feverishly reporting wreck after wreck across the area. 
"We're just having big problems getting these people out," he said. "People are stopping behind them and getting stuck.
"The sun is melting and cars are sloshing through it, but it refreezes every 10 to 15 minutes." 
Conway said police were waiting on GDOT crews to come by to apply treatment but had no idea when that would happen as of 10:40 a.m. Saturday.
Within a five minute time frame around 10:30 a.m., Assistant Rome Police Chief Debbie Burnett says two wreck calls were reported to city police.