Trough bringing plenty of cold air, but no moisture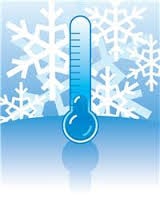 The depth of a trough digging down from the Arctic will decrease the chances for moisture, freezing rain, sleet or snow from invading Northwest Georgia later this week.
Forecaster Sid King with the National Weather Service office in Peachtree City said the extreme cold will likely last all the way through the week.
"We've had an extremely deep upper level pressure trough develop over the entire contiguous United States," King said. "Very strong Arctic air is being pulled down."
One of the factors in the colder than normal temperatures is that unlike the last couple of years when there was relatively little snow across the Midwest, this time the cold Arctic flow is traveling across significant snowfall that only adds to the cold.
"A lot of times when you have such a drastic air mass moving from one area to another it will take on characteristics into that new region," King said.
This particular air mass originated in the Arctic and has dropped almost straight south.
"It looks like, in your area, cold temperatures expected to remain through next week," King said, "There is a bit of divergence among the models on it but it looks like there is a good chance that by into the weekend there could be a return of a more westerly flow which will bring not necessarily warm, but warmer conditions to the area."
The forecast indicates temperatures could drop into the teens each day through the upcoming week, with Tuesday expected to be the coldest morning.
Last year, the thermometer at the Georgia Automated Weather Monitoring Station on Bells Ferry Road dipped into the teens three times between Jan. 1 and Jan. 10, hitting a low of 14 degrees on Jan. 8.  On the same date in 2015, the mercury fell to nine degrees.
Rome-Floyd County Fire Department Battalion Chief Danny Lee is encouraging those who use space heaters to make sure they stay a minimum of three feet away from anything that could be combustible.