Three South Rome homes sold, two more on the market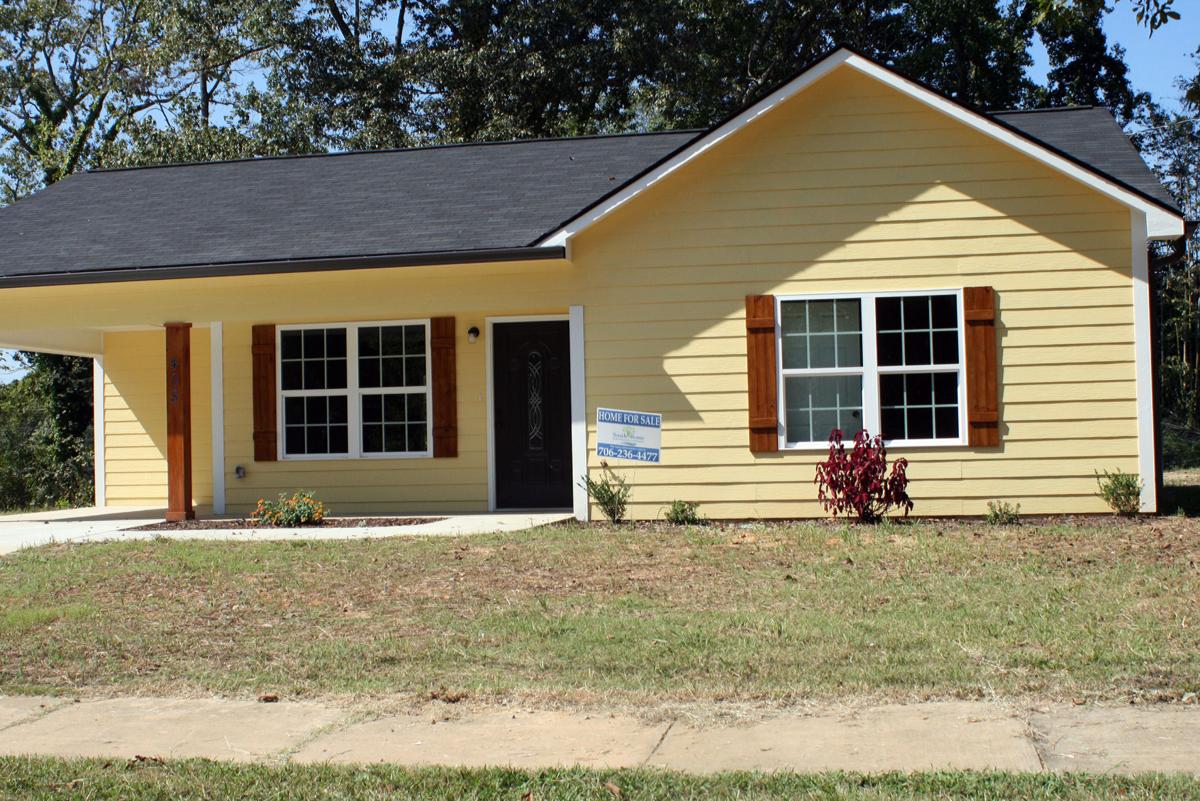 The city of Rome and South Rome Redevelopment Corporation have sold three of the five single-family homes constructed on Wilson Avenue with a grant from the Georgia Department of Community.
One sold for $96,000 and the other two were sold for $97,000. Two more homes are nearing completion and SRRC is actively seeking buyers for those properties.
Landscaping is the primary work which still needs to be completed for the two homes at 408 and 414 Wilson Avenue.
The city received the DCA grant of $641,000 in 2014 and retained the South Rome organization as the developer. Each of the homes was constructed by Pro-Active Contractors of Kingston. The grant program was designed to help provide quality affordable housing for people whose income is at or below 80 percent of the area median income level. Rome Community Development Director Bekki Fox said that for a family of four the income limit was $41,500.
"If two people are working that's a little bit above minimum wage," Fox said. "It's not always easy to get people who can qualify."
As the corporation sells the homes, it retains the money and will build addition housing in the future. Fox said she did not anticipate the start of construction of any new homes until all five of properties on Wilson Avenue are sold and closed.
"The South Rome Redevelopment Corporation owns a lot of lots around South Rome," Fox said.
The two homes nearing completion are each located in the 400 block of Wilson Avenue. SRRC has priced one of the homes at $97,000 and the other at $96,000.
Prospective purchasers can also get a $14,999 second mortgage to assist with the down payment and closing costs.
Fox said there are additional lots on Wilson Avenue that additional homes could be built on.
"They don't all have large enough lots for these ranch-style homes so for some of them we could go back to some of the more cottage style homes," Fox said.
Each of the homes is equipped with a refrigerator, stove and dishwasher and the two new homes will also get a clothes washer and dryer, with donated grants and funding by Wells Fargo.