The freedom of good health and overcoming challenges to graduate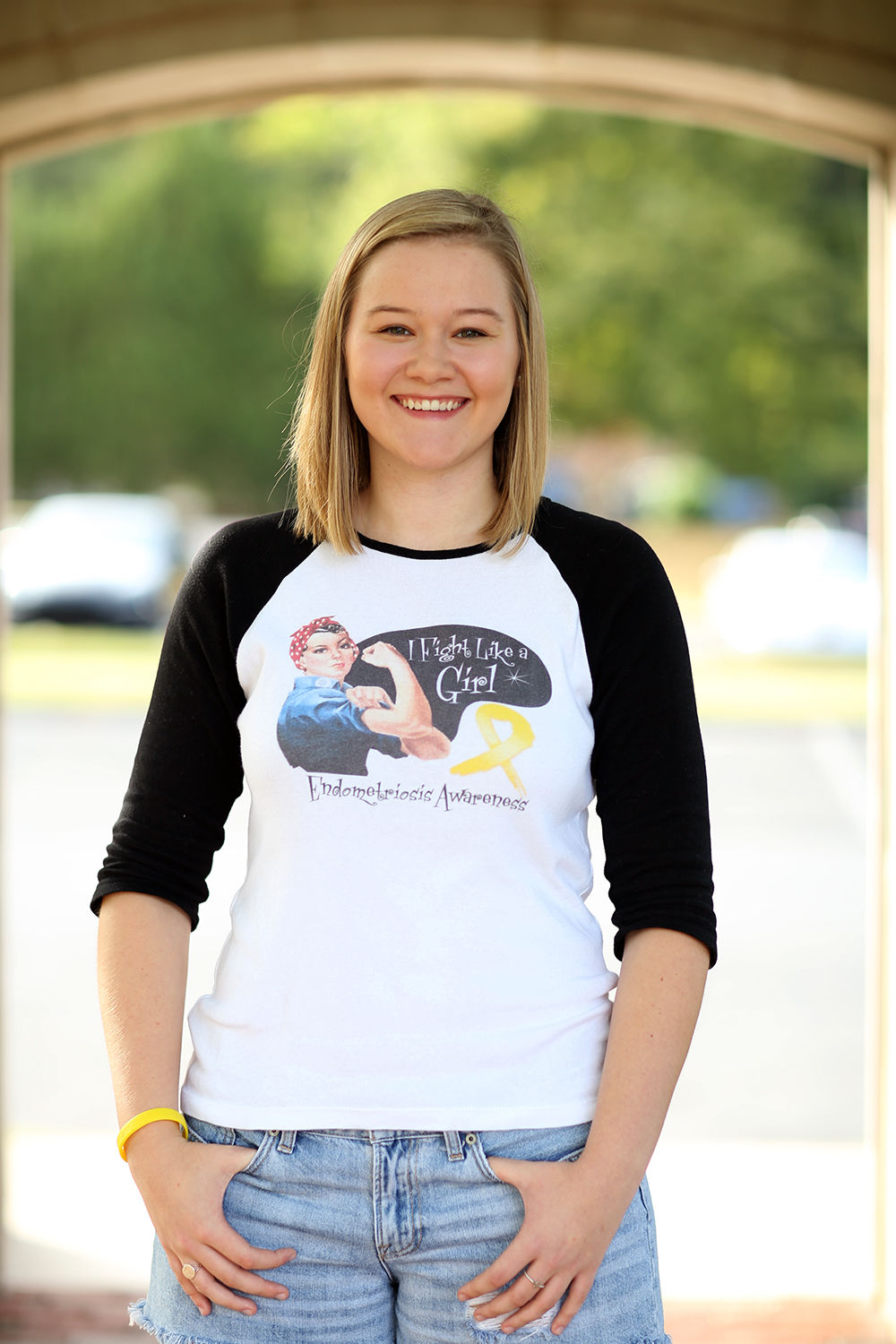 In the middle of her sophomore year at Darlington School, Addie Holmes discovered the privilege afforded by good health — because it was quickly taken away from her.
"If you don't have your health, you don't have anything," said Holmes, reflecting on what years of treatment for endometriosis and eventual recovery has taught her.
Being diagnosed with the reproductive disorder years earlier than it typically is found, normally in women ages 25 to 35, was striking to her. The condition involves tissue which usually lines the inside of the uterus growing outside of it, according to the Mayo Clinic.
Nearly everything about her life changed, as she struggled with both physical and mental challenges. More than anything, though, she lost the ability to do as she pleased, she said.
She could no longer attend a physical school — due to the difficulties brought on by her health problems, including stabbing pain and an inability to muster enough energy to get out of bed — and had to leave behind a promising volleyball career.
However, she remained at Darlington, living on campus with her parents, as her mom continued to work as the school's director of library services. So some of the alienation she experienced was mitigated by her proximity to friends. Even during the course of treatment, she continued to do "behind-the-scenes" work for community service projects the school participates in, planning out class projects as a way of staying connected with her former classmates.
Holmes underwent eight surgeries in a two-year span, including a hysterectomy at the age of 18. But she knew she had to make a transition for her education, trying to keep on track for graduating as best she could. She enrolled in the online school International Connections Academy, which allowed her to complete her work on her own schedule, mostly during trips to the hospital and late into the early morning hours.
On the first day of school, she said, all her assignments were given to her and a deadline for completion was set.
Had she not taken online classes, Holmes would not be in the position she is now, just days away from graduation and a soon-to-be University of Georgia freshman, she said. On Friday, in an online ceremony she will be watching while surrounded by family, she will graduate as valedictorian of her class — it will also be her 20th birthday.
"I am more than ready," Holmes said of moving on to college, a year after she normally would have.
Holmes plans to study biology on a pre-med track through UGA's honors program with the hope of becoming a surgeon. She will start classes next month to get acclimated to the campus before the rest of student body arrives later this year. A limited course load awaits her, so she will not be overwhelmed.
Driven by her experience, Holmes plans to examine her condition through the university's CURO — Center for Undergraduate Research Opportunities — program for undergraduates. With the knowledge she will gain, she hopes to help those with endometriosis by providing proper care. This goal derives from her initial surgery, which was not done correctly, necessitating further surgeries and prolonging recovery, she said.
Since the start of the year, Holmes has been working at Chick-fil-A. It has given her the feeling of normalcy.
When she thinks of the problems of most kids her age, "trivial" complaints when compared to being bedridden, she often comes back to that statement on what health gives you — "Freedom, the greatest blessing of all," she said.