The 100 Black Men of Rome-Northwest Georgia Health Initiative returns for 16th year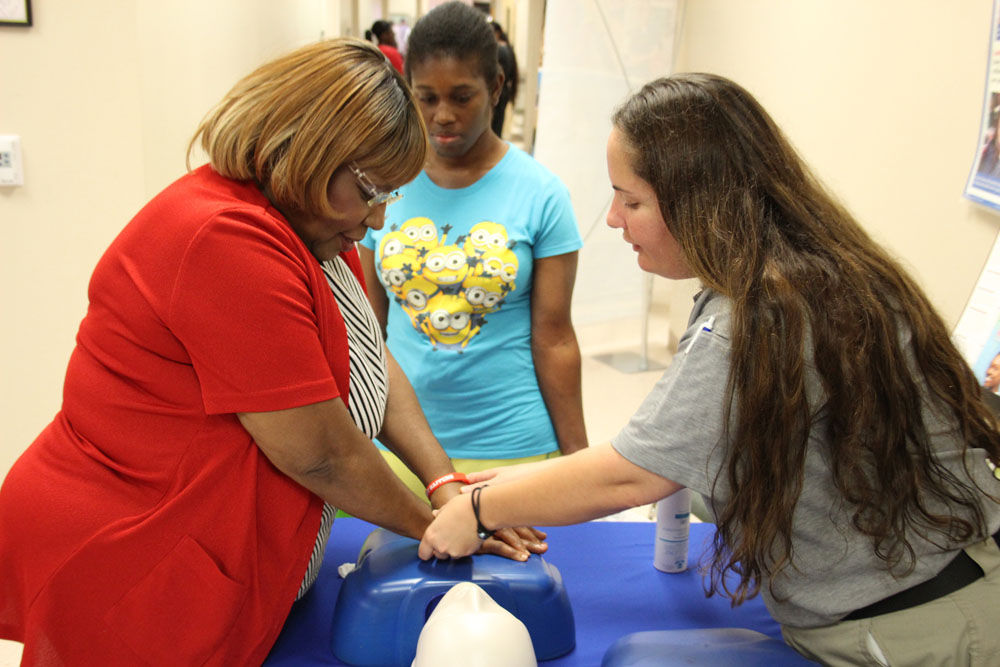 The event at 16 E. 12th St. is free and is open for men and women, but Rayford Horne, president of the group, said it's aimed at being more of a family event, opening the door for children and teens. Screenings for both men and women will cover blood pressure, glucose, cholesterol, prostate cancer, skin cancer and vision. Also, breast exams, Pap smears and dental screenings will be available, as well as mammograms by appointment.
Horne said when the event first started, it was specifically meant for providing access for men to get prostate cancer screenings. But over the years it has grown to envelope a wide swath of screenings, and this will be the second year it has been expanded to officially include women. Prior to last year, some women had come to the event and were helped, but it wasn't a full-blown event for women as well.
To make a mammogram appointment call 706-509-6840. Door prizes, healthcare seminars and refreshments will be offered. For more information about the health initiative call 706-291-9809.
Information booths will be set up as well, offering a wide variety of health and wellness materials.
There will also be a "stuff the bus" drive. Community member are encouraged to bring school supplies to donate.
"We've partnered with local medical providers for years now," said Horne. "We usually have between 300 to 400 people come from Floyd County and surrounding counties, including the neighboring counties of Alabama."
Prostate cancer is the most common cancer among men, but it can often be treated successfully if detected early. Larry G. Morrow Sr., a member of the organization, was diagnosed with prostate cancer during the 2011 Health Initiative. Now he is cancer free.
With regular screenings and follow-up care, prostate, breast and cervical cancers can be stopped before they start or found early when treatment works best.
Getting screened regularly is important because people who are not screen­ed or have not been screened in a long time could have cancer and not know it. A lot of men don't like to talk about some of the health issues they may be having, Horne said, but it's important for them to take action if something is wrong.
The organization's goals are to raise awareness, provide access to health care and health information that will ultimately promote behavioral change resulting in a healthier lifestyle.
Horne said he hopes families will come for the free event to get screened and learn more about a healthier regimen. The event is an open door to all members of the community to be provided healthcare without a co-pay or doctor fees.