Team doctor, beer bills closer to becoming law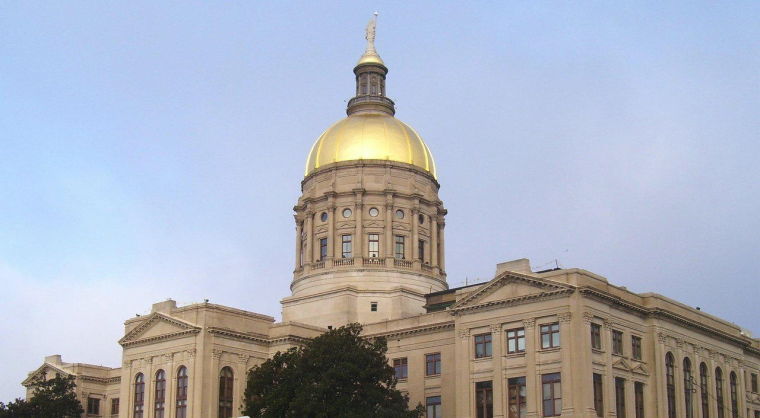 Allowing physicians for visiting sports teams to legally treat athletes in Georgia without a state license took a step forward on Wednesday, with the House voting 169-0 in favor of Senate Bill 47.
The bill moves back to the Senate with one word change, said Sen. Chuck Hufstetler, R-Rome, who is the main sponsor. The original legislation was amended by the House Health & Human Services Committee to only allow for a 20-day written extension, scraping the allowance of an oral extension, from the Georgia Composite Medical Board. The proposed change would give doctors, physician assistants and athletic trainers for professional, collegiate and high school teams the permission to "operate legally on their teammates in the state of Georgia" for 10 days, with an option for a 20-day extension.
"Many are already doing that, but they're not doing it in a, perhaps, legal manner recognized by the insurance company," Huf­stetler told members of the House committee on March 7.
Hufstetler called the bill a "reciprocal agreement" where Georgia would join 22 other states permitting the practice. He said that securing proper diagnosis of injured players is improved when physicians are familiar with the prior medical history of whom they are treating, specifically as it relates to concussions.
The senator said he was pleased with the House's vote Wednesday, but furthermore was "happy" for Dr. Brad Bushnell, chairman of the orthopedic department at Harbin Clinic. Bushnell — a team physician for the Rome Braves, Berry College, Trion High School and the U.S. Ski Team — brought the issue to Hufstetler with the backing of the Medical Association of Georgia.
Also in speaking before the committee on March 7, Bushnell made it clear to members that in the event of a serious injury a local doctor would intervene, turning the team physician into "a concerned family member at that point."
In other legislation, craft brewers and distillers could begin selling directly to consumers as soon as September under legislation that passed the House 147-14 on Monday. SB 85, which Hufstetler co-sponsored, moves out of the House to the Senate with one addition: liquor manufacturers can sell up to 500 barrels each year and three bottles per person per day.
Also under the bill, consumers won't have to buy a tour in order to get beer at a brewery and, instead, each person can purchase up to 288 ounces — a case — per day.
Hufstetler said he doesn't anticipate any issues with the Senate passing the amended bill, which could be headed to Gov. Nathan Deal in the coming days.
Night Editor Spencer Lahr contributed to this report.