Teachers' inspiration leads Reynolds to salutatorian honor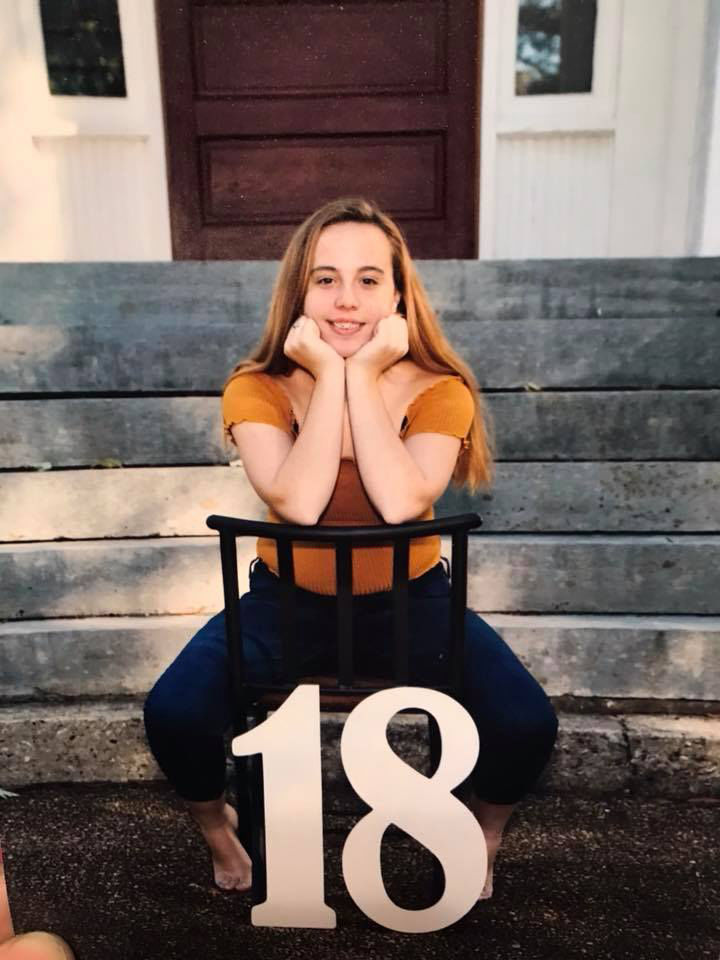 When Alicia Reynolds graduates from Georgia School for the Deaf on Thursday afternoon, she will become just the second member of her family to have graduated high school and gone on to college, following in the footsteps of one of her sisters.
She will also graduate as salutatorian of the 2018 graduating class, an honor which sent her into a state of disbelief when she found out, she said through a translator. Her success derives from the encouragement of her teachers, who told her that if she started taking her academics more seriously she could be in the top of her class.
And with this inspiration propelling her, she honed in on her studies, but she never expected to achieve what she has. When she found out she was salutatorian, she knew she had to tell her mom right away, she said.
Reynolds plans to attend Georgia Highlands College in the fall with the intent to transfer to Valdosta State University after two years. Over the years, she said her connection to the deaf community has grown and she now hopes to get further involved in it as an ASL — American Sign Language — teacher, driven to create change. Though she has found a community at GSD, most deaf people do not have one, she said.
She specifically wants to be a teacher in a public school, to help expand the resources available to deaf students who are not able to attend a school like GSD. She wants to be a teacher her students can relate to, she said, and continue their development of sign language. Her attraction to teaching stems from her tutoring younger students at school as well as imparting on them athletic skills.
Some of Reynold's best memories of her time at GSD are from big wins on the basketball court, beating two schools GSD had never beaten before or had not in quite some time. She also played volleyball and softball.
But an enduring memory of Reynolds' comes from teacher Jamie Herston providing the motivation she needed to join Beta Club. With her influence, she began to see herself as an honor student.
In her salutatorian address, she will tell her fellow graduates to never give up in the pursuit of their dreams. Because as she knows so well, a little seriousness can go a long way.
Rome News-Tribune is highlighting outstanding graduates from area schools over the next few weeks in a series of profiles.