Sumlin gets life without parole in beating death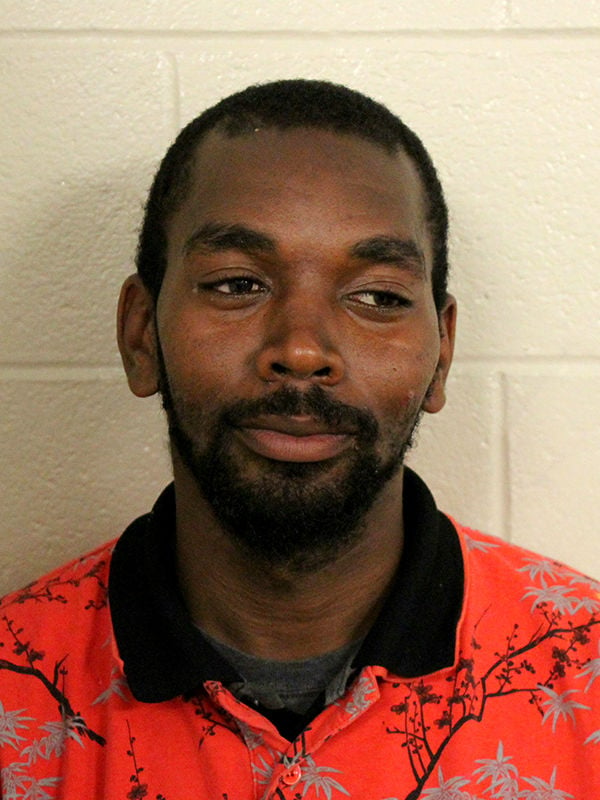 After pleading guilty but mentally ill in Floyd County Superior Court Tuesday afternoon, Carmen Jermaine Sumlin was sentenced to life without parole in the beating death of an elderly disabled man.
Sumlin, 32, entered the plea for the charge of felony murder — an additional charge of exploitation and intimidation of elder adults was merged into this charge for the sentence.
Assistant District Attorney Emily Johnson said an evaluation from a state psychologist, delivered to the judge Sept. 26, 2017, found that Sumlin was criminally responsible for the murder but mental illness was a factor in the crime.
According to information presented in court:
Early on the morning of March 14, 2016, Sumlin had used his fists to beat 73-year-old Johnny Waddell, who was in bed during the attack, at a boarding house the two lived in at 1312 Spring Creek St.
A caretaker at the residence, which has multiple rooms and a community living area, had witnessed the beating. The commotion had roused her from her room, where she peered into Waddell's room to see Sumlin beating on him.
The caretaker yelled at Sumlin, saying she was going to call the police, prompting him to go after her. She ran back into her room and called 911.
Sumlin was arrested that night around 3:30 a.m. at the residence, not yet charged with murder. In one of Sumlin's random, nonsensical remarks — these included saying Waddell's breathing machine was speaking to him — he said he beat Waddell because he would not stop talking and banging on the floor, Johnson said.
About three weeks later, on April 4, 2016, Waddell died in the hospital from complications related to blunt force trauma to the head, said Johnson, adding that the medical examiner classified the death as a homicide.
A niece of Waddell's spoke before Judge Jack Niedrach, saying she had to make the decision to take her frail uncle off life support, as other family members could not bear to do it.
"He died at the brutal hands of Sumlin," she said. "Mr. Sumlin I hope you hear my uncle's screams."
Sumlin's mother, who was called on by defense attorney Ron Shedd to address the court, said at 19 her son was diagnosed with schizophrenia and bipolar disorder. She said he has never been stable in taking his medication.
"He obviously could not help himself in this situation," Shedd said.
Physicians of Sumlin's said he had not filled his medications since June 2015, Johnson said, and he had not taken them the day of the beating. Sumlin had a choice to do it or not, and the delusions he suffered — such as voices coming from machines or in his head — did not trump his will, Johnson said.
Based on his inconsistency with taking medication along with a prior history of his mental illness manifesting itself in criminal behavior — including previously pleading guilty to charges of cruelty to animals and disorderly conduct — Johnson called for life without parole.
"The public safety overrides Sumlin's liberty," she said.