String of burglaries: Solved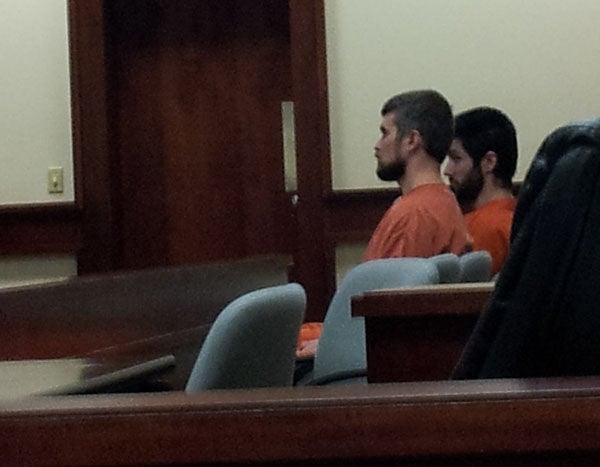 "The victims lost their personal possessions, but they also have been betrayed in their relationships with you," Floyd County Superior Court Judge Jack Niedrach said Thursday before pronouncing sentence.
McGill pleaded guilty in two cases. The first, covering 10 separate incidents, brought a sentence of 40 years, with 18 to serve in prison. The second, at the home of his high school friend's parents, which ultimately led to his capture, netted another 20 years with 18 to serve.
Victims and supporters alike testified that McGill grew up with the benefits of a good family and plenty of options for the future. But he turned to alcohol, to marijuana, and then to hard drugs, and dropped out of college a year short of graduation.
 "I would give up all that I have to see him beyond his addiction," his father told the judge. "This is not the son we raised … but I think there's something still good in Matt."
McGill's elderly uncle, whose door was kicked in as he and his wife slept, brokenly pleaded for Niedrach to give his nephew another chance at treatment. The same call came from McGill's lawyer, Wade Hoyt IV.
"This guy could be anybody's kid … If he can lick (his addiction), this young man can contribute to society," Hoyt said.
But Assistant District Attorney Emily Johnson painted a picture of an advantaged youth choosing to escalate bad behavior.
A 2010 arrest netted a reduced charge; a 2013 arrest in another county wasn't prosecuted; a 2014 arrest sent him to a rehabilitation center but he was kicked out. A stint in the Rome Day Reporting Center also failed to put him on the right path.
"First-degree burglary takes away people's sense of security," Johnson said. "I hope he gets rehabilitated, but the lifetime effect on his victims … There's no rehabilitation. They will always feel violated in their own homes."
The family of McGill's childhood friend took him in when his family tossed him out, the mother testified, and they gave him a job while he was on probation. He betrayed that trust by stealing from the business and was fired, she said, and that's when the burglaries began.
"I know it's due to Matt's addiction, but my concern is that he's shown no remorse," she said in asking for the maximum sentence.
It was the trail cameras her husband set up in response to the burglaries that set Floyd County police investigator Amy Nails on McGill's track.
She said video showed his vehicle with a legible tag number, and when she checked for a Facebook page he had some of the stolen items posted for sale. She set up a sting in February at the Armuchee post office, where McGill tried to resist arrest.
"He initially refused to comply and was tased. After that, he complied," she said.
The follow-up investigation turned up an airplane hangar so full of stolen goods that Nails put out a blanket call for anyone who'd been burglarized to come and identify their items.