Some Floyd County sheriff's deputies to get wearable cameras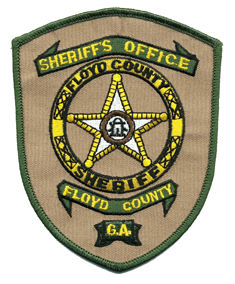 If a Floyd County deputy knocks on your door in the next few months, you might want to make sure to say "cheese."
Chief Deputy Tom Caldwell said Saturday his agency has recently ordered and is waiting for 20 wearable cameras to come in "anytime now" that will eventually be used by selected deputies.
Body cameras for officers of the Rome and Floyd County police aren't an immediate priority, largely because of the cost, according to Rome Police Chief Elaine Snow and Floyd County police Capt. Greg Dobbins.
Caldwell said the Floyd County Sheriff's Office included the cost of the cameras in its 2014 budget. The cameras, he added, cost approximately $200 each.
A national debate over the need for such cameras heated up following the Aug. 9 shooting death of 18-year-old Michael Brown in Ferguson, Missouri, by Ferguson police officer Darren Wilson. Police there do not wear the small cameras.
Caldwell said his department started working on the issue in February and has ordered the cameras but hasn't received them yet because of high demand.
When the cameras do come in, the deputies serving warrants will test them, said Caldwell.
"We're going to give them a shot, see how it goes," said Caldwell.
Floyd County Sheriff Tim Burkhalter said the cameras would provide safety for his deputies and the public.
"I wish we had them 20 years ago," said Burkhalter. "We want to make sure we're putting the most professional deputies we can out there to serve our public."
Leaders with the Rome and Floyd County police said they are in favor of the devices.
Both agencies currently have dash-mounted cameras in their patrol cars, which pick up video in front of and audio around the vehicles.
"Personally, I love the idea. I love cameras," said Snow. "However, we would have to secure funding. Without funding, we wouldn't be able to purchase wearable cameras."
Floyd County police Capt. Greg Dobbins agreed with Snow.
"It's a great idea," said Dobbins. "It shows people, especially juries, a first-hand account of what is going on."
Body cameras for policing are not new, according to Caldwell and Snow.
National agencies have added them to their policing routines.
The Anniston Star newspaper, reported in January, for example, that the Jacksonville City Council had agreed to purchase 23 wearable cameras for their police officers that can be clipped onto a pair of sunglasses, a shirt collar or the bill of a ball cap.
Those cameras were bought for $500 each.
In response to the Ferguson incident, police in Los Angeles, New York, Chicago and Washington, D.C., have launched pilot programs to test cameras for a wider deployment, according to the LA Times.
Aurora Police Chief Daniel Oates in Aurora, Colorado, whose department uses them, predicts, "Within five years, every cop in America is going to be wearing a body camera," according to a Chicago Tribune article.
However, arguments against body cameras have surfaced claiming that they are unsafe and raise privacy concerns, since the cameras are always on.
According to the Miami Herald, the Miami-Dade's police union argues that the cameras, "will distract officers from their duties, and hamper their ability to act and react in dangerous situations…"
Still, local law enforcement officials agree unanimously that the pros for wearable cameras outweigh the cons.
Caldwell said his agency hopes that it has a positive impact on officer behavior.
"If someone's got a camera on them at all times, they're going to become more aware of how they are conducting themselves," he said. "This goes for not only the officer, but the person they are dealing with."
Snow said body cameras could reduce complaints against law enforcement.
"We currently use videos to help prove or disprove officers' actions in certain situations," said Snow. "They can make all the difference when it comes to a complaint."
Dobbins said the video provided would help in situations where the officer has to enter a building or chase a suspect through the woods.
"It's going to show what happens beyond the in-car cameras," said Dobbins. "Its just going to be that added protection."
 The Associated Press contributed to this report.