Shorter University refuses to comment on the employment status of administrator accused of sexual harassment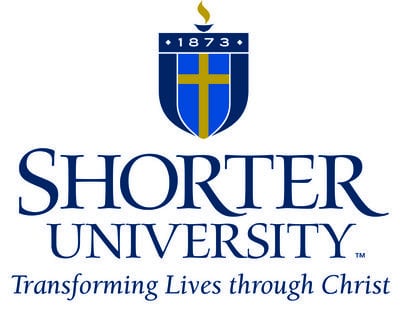 The biography of Shorter University's Vice President of Student Affairs Corey Humphries, who has been accused of sexually harassing a female employee, had been removed from the university's website as of Thursday.
However, the status of his employment as well as the status of his accuser remained unclear Thursday afternoon.
"The university does not comment on personnel matters," said Dawn Tolbert, a university spokeswoman.
According to a Rome Police Department report:
Rome police have begun their own investigation after the university's Director of Campus Safety Paula Penson filed a sexual harassment complaint alleging Humphries had been harassing her since late July.
She reportedly informed the school of the harassment by her direct supervisor on at least two occasions. A verbal complaint with the university's human resources department was filed by her last month, leading to a meeting with Humphries. However, the harassment continued the next day and continued until she felt physically threatened, a police report stated.
Humphries was flirtatious with Penson while they worked out in the gym, where others at the school were also present. He became very "handsy," prompting her to tell him to stop before she left the gym. Prior to this incident she had tried to ignore the flirtation.
Penson said Humphries stopped touching her but verbal harassment continued. On several occasions, while she was alone with him in his office, he questioned why she stopped working out with him.
An ongoing internal investigation by the university was launched when Penson initially made the allegations. Tolbert said in an emailed statement Tuesday "appropriate action" will be made when the investigation is finished.
Once Penson reported Humphries' actions she said he became physically threatening and she feared he might harm her. She also stated he carried a gun on his person.
Police also spoke with the Assistant Director of Campus Safety James Hall, who told police he observed Humphries' demeanor "shift to a very negative view toward Ms. Penson" and that he (Hall) was fearful that Humphries might harm Penson.
Humphries and Penson did not return requests for comment Thursday afternoon.