Shorter freshmen lend a helping hand, non-profit seeking sponsors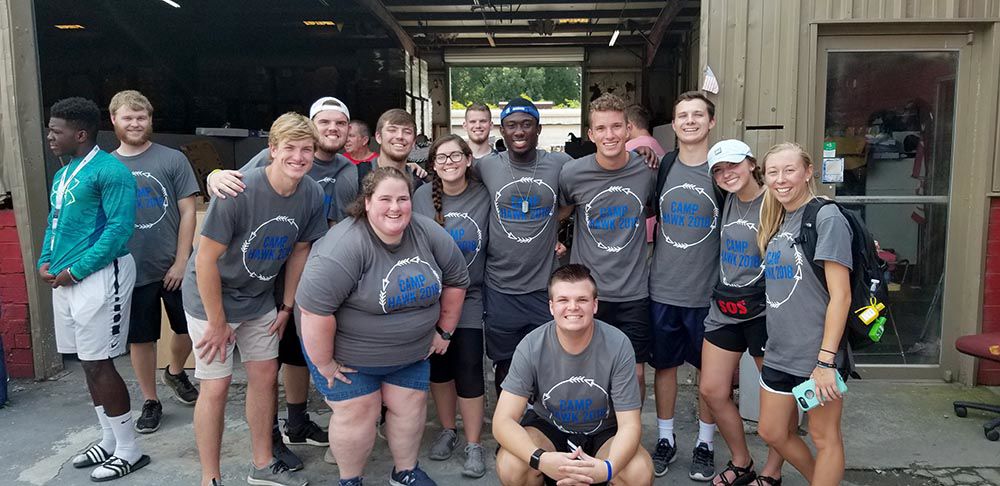 A convoy of cars filled with over 300 faculty, staff and freshmen students from Shorter University pulled into a warehouse on North Main Street in Cedartown on Aug. 17 to assist Community Share Ministries as an opportunity to serve during their freshmen orientation before classes even started.
According to a press release, Community Share Ministries has been in operation for over seven years, helping clothe, feed and house those in need, according to a press release from the organization. Operating a men's home, women's home, two children's homes, two thrift stores and a warehouse, the non-profit serves thousands of people in the Polk and Floyd County area.
When Community Shares met with key leaders at Shorter University they didn't hesitate lend a helping hand and found a way to get 300 college students to serve.
Jason Slaughter, founder of the ministry, is seeking individual and corporate sponsors. Sponsors would be given a voucher to be used in thrift stores or the non-profit's warehouse. Donors could then give the voucher by giving it to someone in need.
The organization's warehouse is full of return items, many of which are brand new, from Walmart, Walgreens, CVS, Office Depot and other retailers.
"We never know when the next person who needs help might be a family member, a neighbor, or even us. Many of us are just one paycheck away from needing help, " Slaughter said.