Shorter Avenue retail project delayed by road work, American Legion Post 5 not going anywhere for a while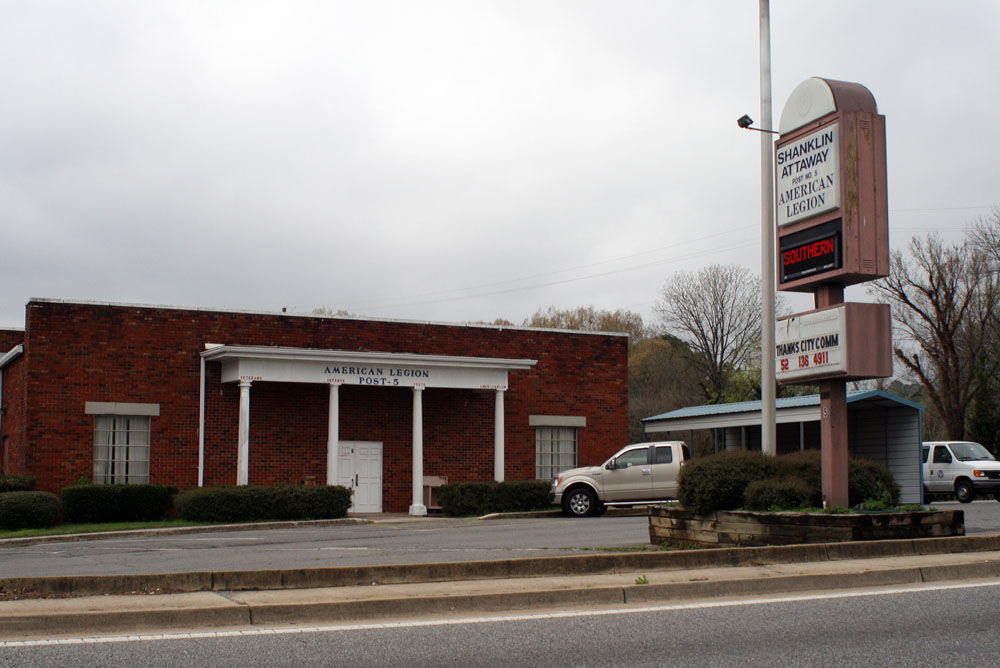 Leaders of the Shanklin-Attaway American Legion Post 5 negotiated for close to a year before reaching an agreement early this year to sell the post property to an Athens developer. Now it looks like they'll wait another seven months to close the deal.
Butler Properties was originally slated to close in December 2016, then got an extension and has now received a second extension.
"They said the DOT has to hang the traffic light out there in front of us before they'll let them close it," Rood said.
The Legion and the city engaged in a land swap earlier this year that would facilitate a new traffic light at the entrance to the retail development Butler has proposed for the property.
The fate of that intersection has been linked to changes, long on the drawing boards, for the Second Avenue and Turner McCall Boulevard intersection and elimination of the "Y" section of road that runs along the levee to Shorter Avenue.
Butler revealed plans to have another German grocery chain, Lidl, to anchor the retail development. Since that announcement earlier this year, Lidl announced plans to development a massive regional distribution center in Bartow County.
Rood said they're still in touch with Butler Properties.
"They call me about every week to keep me from going berserk," Rood said. "They tell me that everything is fine."
The Butler website indicates the six-acre tract could accommodate six tenants and lists three of the sites as pending and three as available.
At this point, the Legion still does not have a new location for the post in mind.
"We haven't even looked," Rood said. "We're not going to look until we sign some paper and see some money."