Shelly Bell to be interim principal at Cave Spring Elementary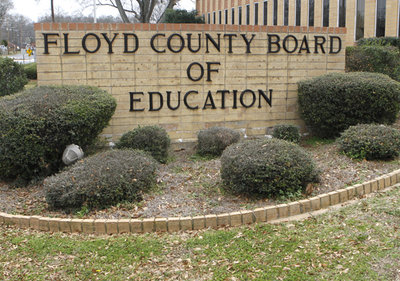 Former Pepperell Elementary Principal Shelly Bell will be the interim principal for Cave Spring Elementary School, starting Dec. 1.
Bell, who is currently retired, will take the role of current Principal Trina Self, who announced her plan to retire last month, after the Floyd County Board of Education approved the personnel change during its meeting Thursday. Bell will finish out this school year.
"I think the teachers will be very happy with that choice," said John Jackson, the superintendent of Floyd County Schools, adding the assistant principal may have to fill in some days so Bell's Teacher Retirement System benefits aren't affected.
In the spring, the system will post the job opening and will begin looking at internal and external candidates, Jackson said.
The board also approved the hiring of six bus drivers. Two more could possibly be brought on in the coming week, and the system is getting close to being fully-staffed, said Deputy Superintendent April Childers.
The system, like many others in the state, has had trouble finding bus drivers, something Jackson said can be contributed to an improving economy, which provides more opportunities for people to find full-time jobs. With not enough drivers, coordinators in the transportation department have had to go out on routes, he added.
Feb. 16 and Feb. 19, which are part of the winter break for Floyd County Schools, have been designated as inclement weather makeup days if needed. Two days in September that schools were closed due to Tropical Storm Irma will not have to be made up, Jackson said. However, if more closings occur, the system can use these days to make up for the loss in instruction time, he added.
The board also approved putting in place makeup days for next school year, with Feb. 15 and Feb. 18 in 2019 being the designated dates. Jackson said parents will be notified if the system plans to have kids in schools those days, so they can adjust any plans they may have made for winter break.
An $80,000 literacy mini-grant from the Governor's Office of Student Achievement was approved by the board. The one-year grant will provide literacy professional training to all pre-K teachers in the system, as well as those at five programs in the community. John Parker, the executive director of academics, said there is a need for more literacy training and there are no matching funds required to access the grant funding.
Childers also gave the board a facilities update on work on gym floors at high schools and some elementary schools. However, it primarily focused on a video with drone footage of the outside of schools that were built using education local option sales tax funds. Jackson reminded meeting attendees that early voting on an ELOST extension begins Monday.